"If any American writer is due for a major rediscovery, even if only on the basis of historical importance, it is Anna Katharine Green. While largely forgotten today, her novels paved the way for…well, for just about everybody working in the mystery genre." –from Michael Mallory's Mystery Scene article
Quick refresher: Anna Katharine Green (1846-1935) was born in 1846 in Brooklyn. She was the daughter of a trial lawyer, which may have had some influence on her writing detective fiction and crime procedurals.
Green's first novel, The Leavenworth Case, was published in 1878, pre-dating Sir Arthur Conan Doyle's Sherlock Holmes. Indeed, in addition to being widely regarded as the first American detective novel (with such legal realism that it was even studied in law classes at Yale University!), some historians believe it was the first bona fide American bestseller, selling over 150,000 copies. Green was prolific, continuing to write dozens more books over the next 45 years.
Skyboat Media is proud to partner with

Blackstone Publishing

to produce and publish top-quality audiobooks of classic or little-known texts, ensuring these stories remain accessible to broad audiences.
You may recall from our previous blog post about THE FORSAKEN INN that we at Skyboat are major fans of Anna Katharine Green, hailed as the "mother of the detective novel." So we are delighted to welcome Anna Katharine Green to our Classic Mystery Library.
---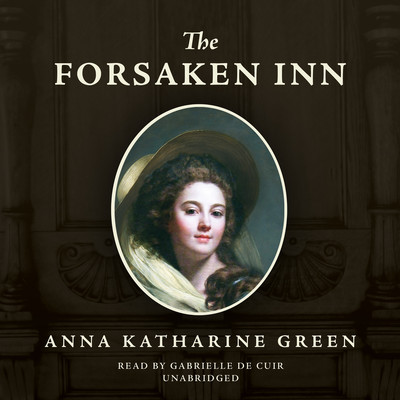 THE FORSAKEN INN by Anna Katharine Green
Read by Gabrielle de Cuir
An old and dilapidated inn in upstate New York provides the setting for this gothic mystery involving two couples in eighteenth-century Revolutionary America. Told through the diary entries of an innkeeper named Mrs. Truax, this chilling tale concerns Edwin Urquhart, who arrives with his bride at the Forsaken Inn for their honeymoon. The very next day, the couple leaves—but something has transpired during the night, a mystery that won't be solved until many years later.
Having already narrated THE FORSAKEN INN, Skyboat's Gabrielle de Cuir was eager to return to the recording booth for more of Anna Katharine Green's mysteries, and even let Stefan Rudnicki join the fun.
---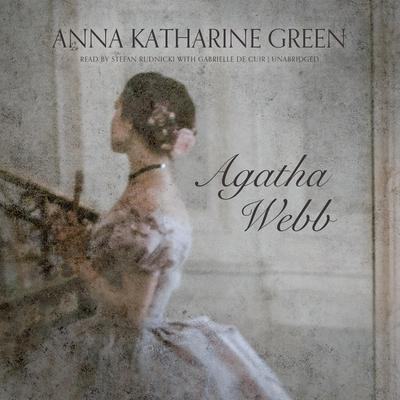 AGATHA WEBB (The Caleb Sweetwater Series, Book 1) by Anna Katharine Green
Read by Stefan Rudnicki, with Gabrielle de Cuir
Directed by Claire Bloom
There has been a murder in the quiet seaside village of Sutherlandtown …
Agatha Webb and her cook are found dead in the early hours of the morning after a successful party, and it seems just about anyone could be the killer. Some suspect her aging husband; others think it a robbery gone too far. A few nosy villagers draw a connection between this murder and the deaths of her six children so many years prior: Was she truly a victim, a grieving mother? Or did she play some role in these deaths? The list of suspects grows when a certain wealthy townsmen is blackmailed by someone who believes he murdered Agatha Webb and her cook. In the end, it is up to the young Detective Caleb Sweetwater, a native of Sutherlandtown, to untangle this mystery, find the true killer, and bring them to justice.
---
An original lady detective of the Belle Époque from Anna Katharine Green, the author regarded as the "mother of the detective novel"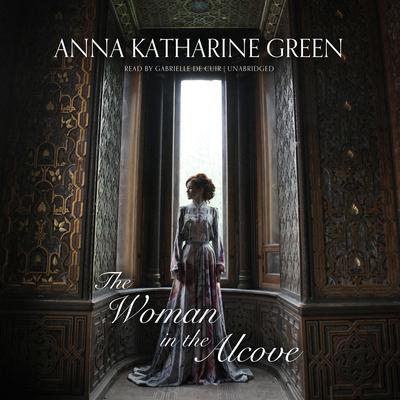 THE WOMAN IN THE ALCOVE (The Caleb Sweetwater Series, Book 2) by Anna Katharine Green
Read by Gabrielle de Cuir
Against all odds, Rita Van Ardsdale has landed the man of her dreams and is blissfully in love. But her shot at happily ever after is jeopardized when her fiancé is accused of murder. It falls to Rita to crack the case and clear her beloved's name. Is she up to the task?
It is 1906 in New York City, and newly graduated nursing student Miss Rita Van Arsdale has gained a coveted invitation to an elegant Fifth Avenue ball, thanks her to her wealthy uncle's connections. At the ball, she receives a marriage proposal from the longtime object of her affection, Mr. Durand. But their plans for wedded bliss are derailed after Mrs. Fairbrother, who has arrived at the party wearing a spectacular diamond, is discovered murdered in an alcove, and her diamond, stolen. The murder weapon? An intricately carved and deadly stiletto blade.
The prime suspect is none other than Mr. Durand. Determined not to let her love slip away, Miss Van Arsdale dedicates herself to reconstructing the true course of events. From eavesdropping to intercepting letters and posing as a nurse under a false name, she becomes a real-life amateur sleuth to prove that her love is indeed innocent.
---
Purchase your copies of Anna Katharine Green's THE FORSAKEN INN, AGATHA WEBB (The Caleb Sweetwater Series, Book 1) and THE WOMAN IN THE ALCOVE (The Caleb Sweetwater Series, Book 2) today.