Skyboat Media has been the exclusive producer and narrator(s) of all unabridged versions of Orson Scott Card's ENDER'S GAME, as well as all subsequent sequels, prequels, and spin-offs. (Check out the First Formic War Series and the Second Formic War Series published by Macmillan Audio.)
Based on ENDER'S GAME, ENDER'S GAME ALIVE : THE FULL CAST AUDIOPLAY is a one-of-a-kind project written by Orson Scott Card. This 7-hour audioplay—directed by Gabrielle de Cuir, produced by Stefan Rudnicki at Skyboat Media, and published by Audible.com—is a fully-dramatized production of ENDER'S GAME, performed by an incredible cast of over 30 actors playing over 100 roles.
After months of pre-production, we finally went into production in July 2013, and after a few months of post-production—run by Ted and Heather Scott of 50 Nugget Wash—EGA was published and available to your ears in October 2013.
And talk about a warm welcome, from fans and critics alike. ENDER'S GAME ALIVE : THE FULL CAST AUDIOPLAY was nominated for three Audie Awards.
Audie Award Finalist, Original Work, 2014
With a talented cast of characters, an original score, and heart-pumping sound effects, this is truly an audio tale like no other.
ENDER'S GAME ALIVE:
THE FULL CAST AUDIOPLAY
Written by ORSON SCOTT CARD
Directed by GABRIELLE de CUIR
Post-production and Sound Design by 50 NUGGET WASH
Executive Produced by STEVE FELDBERG and WIL SNAPE
Produced by STEFAN RUDNICKI and GABRIELLE DE CUIR at SKYBOAT MEDIA and MIKE CHARZUK at AUDIBLE.COM.
Published by AUDIBLE.COM and BRILLIANCE AUDIO
ENDER'S THEME by JOHN RUBINSTEIN.  ~   VALENTINE'S THEME by JANIS IAN.
Read by a full and incredibly talented cast:
KIRBY HEYBORNE and STEFAN RUDNICKI with HARLAN ELLISON, SAMANTHA EGGAR, JIM MESKIMEN, JOHN RUBINSTEIN, SCOTT BRICK, EMILY RANKIN, THEODORE BIKEL, RICHARD MCGONAGLE, GABRIELLE DE CUIR, SUSAN HANFIELD, PAUL BOEHMER, JANIS IAN, VIKAS ADAM, ARTHUR MOREY, REX LINN, ROXANNE HERNANDEZ, CHRISTIAN RUMMEL, SUNIL MALHOTRA, DAN MUSSELMAN, TAYLOR MESKIMEN, KATHE MAZUR, LISA PITTS, KARYN O'BRYANT, EMILY BEWS, KELLY CATEY, ALISON BEWS, JUDY YOUNG and NATHAN DANA ALDRICH.
And for a good giggle, check out the video album below which includes all the EGAD! (Ender's Game Alive DRAMA!) videos: think backstage hissy fits, leaked private phone numbers, and hurt feelings.  Ah, show biz.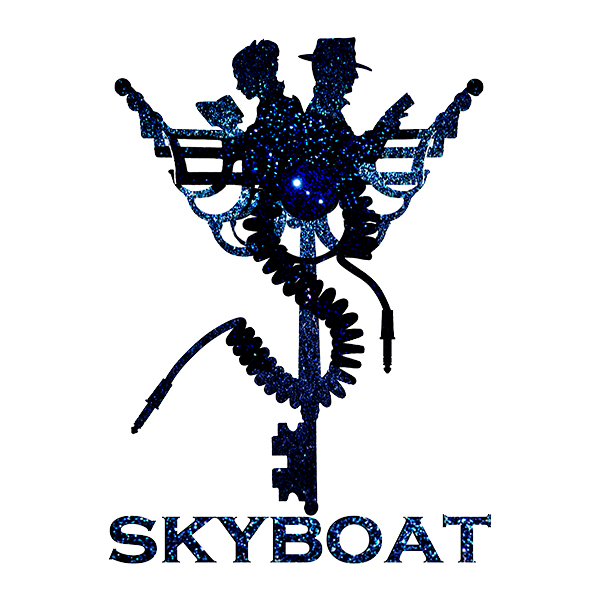 The director, Gabrielle de Cuir, appeared on THE BOOK GUYS show and talked about the project. Click here to check it out.
For more info on EGA, please read our blog; our posts are a chronicle of the many exciting stages of this amazing production.
You can also follow us on Twitter or like us on Facebook.
Looking for more from Orson Scott Card? Check out LOST AND FOUND, Orson Scott Card's YA novel about teens with superpowers micropowers, read by Stefan Rudnicki.
We hope to produce more of these literary extravaganzas. Your support and interest mean the world to us.