Anne McCaffrey (1926–2011), one of the world's most popular authors, was best known for her Dragonriders of Pern series. She was the first woman to win the the Hugo and Nebula Awards, the two top prizes for science fiction writing. She was inducted into the Science Fiction Hall of Fame, and was named a Science Fiction Writers of America Grand Master.
Anne McCaffrey joined Elizabeth Moon to write SASSINAK, the first volume in the Planet Pirates Series. A former marine with degrees in history and biology, Elizabeth Moon has her own impressive pedigree of published works, including the Vatta's War and Vatta's Peace series and the Deed of Paksenarrion, as well as the Nebula Award winner The Speed of Dark and Remnant Population, a Hugo Award Finalist.
Together, these brilliant authors crafted an epic space opera science fiction adventure featuring a strong female warrior character, narrated by Skyboat's Gabrielle de Cuir. Listen to a sample of SASSINAK on Skyboat's SoundCloud page.
"I did love Sassinak as a heroine. One of McCaffrey's greatest strengths is creating strong female characters who are career-minded and competent." –Librarian Grace Troxel's review on her blog, "Books Without Any Pictures"
---
SASSINAK (The Planet Pirates Series, Book 1)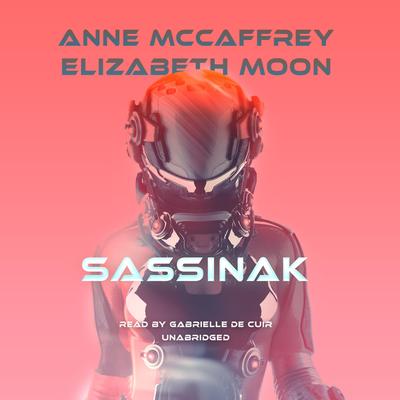 By Anne McCaffrey and Elizabeth Moon
Read by Gabrielle de Cuir
Old Enough to be Used
Young Enough to be Broken
Sassinak was twelve when the raiders came. That made her just the right age: old enough to be used, young enough to be broken. Or so the slavers thought. But Sassy turned out to be a little different from your typical slave girl. Maybe it was her unusual physical strength. Maybe it was her friendship with the captured Fleet crewman. Maybe it was her spirit. Whatever it was, it wouldn't let her resign herself to the life of a slave. She bided her time, watched for her moment. Finally it came, and she escaped.
But that was only the beginning for Sassinak. Now she's a Fleet Captain with a pirate-chasing ship of her own, and only one regret in her life: not enough pirates.
---
For the next installment of The Planet Pirates Series, THE DEATH OF SLEEP, Anne McCaffrey teamed up with Jody Lynn Nye. Jody's numerous works of science fiction and fantasy include An Unexpected Apprentice and its sequel, A Forthcoming Wizard, Applied Mythology, Advanced Mythology, and others. In addition to THE DEATH OF SLEEP, she and Anne McCaffrey penned The Ship Who Won, Doona and other novels together. Jody lives in Illinois with her husband and two cats of superior bearing.
"McCaffrey has created a feisty, likable character in Lunzie Mespil." –John Lawson, School Library Journal Review of THE DEATH OF SLEEP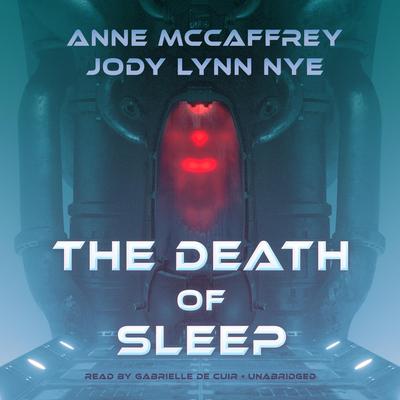 THE DEATH OF SLEEP (The Planet Pirates Series, Book 2)
By Anne McCaffrey and Jody Lynn Nye
Read by Gabrielle de Cuir
Like every other citizen of the Federation of Sentient Planets, Lunzie Mespil believed that no harm would come to her, but when the planet pirates attack the space liner on which she is a passenger, she might have to suffer more than just inconvenience.
Listen to a sample of THE DEATH OF SLEEP on Skyboat's SoundCloud page.
---
Bestselling fantasy author Stephen Hunt paid tribute to her legacy: "All genres have their grand old dames… crime fiction still has PD James, romance had Barbara Cartland. In the fantasy and science fiction field, we were lucky indeed to have Anna McCaffrey." –Excerpt from McCaffrey's obituary in The Guardian
Skyboat Media, together with Blackstone Publishing, is proud to share Anne McCaffrey's work with a new generation of listeners. Purchase your copies of SASSINAK and THE DEATH OF SLEEP today.