If any American writer is due for a major rediscovery, even if only on the basis of historical importance, it is Anna Katharine Green. While largely forgotten today, her novels paved the way for…well, for just about everybody working in the mystery genre. –Michael Mallory, in his Mystery Scene article
While you may know Edgar Allan Poe as the "father" of the American detective story, thanks to his 1841 story "Murders in the Rue Morgue" (and you can check out A Whiff of Wilde, a Pinch of Poe, and a Frisson of Frost for some additional Poe tales), how about the "mother"?
Anna Katharine Green (1846-1935) was born in 1846 in Brooklyn. She was the daughter of a trial lawyer, which may have had some influence on her writing detective fiction and crime procedurals. Green's first novel, The Leavenworth Case, was published in 1878, pre-dating Sir Arthur Conan Doyle's Sherlock Holmes. Indeed, in addition to being widely regarded as the first American detective novel (with such legal realism that it was even studied in law classes at Yale University!), some historians believe it was the first bona fide American bestseller, selling over 150,000 copies. Green was prolific, continuing to write dozens more books over the next 45 years.
In 1890, she published THE FORSAKEN INN, which has been described as "the first historical novel that's also a genuine mystery novel with all the sleuthing and detective work this genre demands. And conversely the first mystery novel that's rigorously historical, a remotely set historical mystery." –according to Professor Bruce Holsinger's fascinating lecture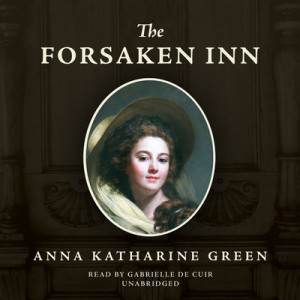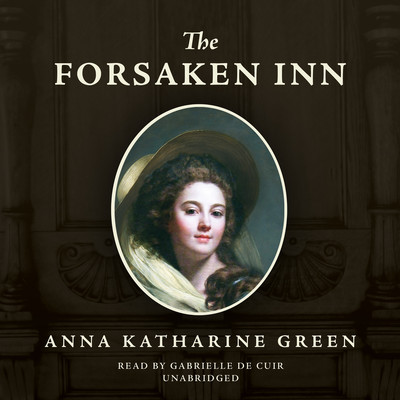 THE FORSAKEN INN
The setting: An old and dilapidated inn in upstate New York provides involving two couples in the 1700s
The plot: Edwin Urquhart, loved by two sisters, chooses to marry the elder. Arriving at the Forsaken Inn for their honeymoon, they occupy an apartment containing a secret chamber. That night, the young bride is murdered and buried in this secret room. Did her new husband commit the crime—or is something much more sinister afoot? –downpour.com
Now, who best to capture the complexity of this locked-room mystery, told through letters and diary entries and spoken exchanges between the landlady of the inn and the guests who lodge there over the years? Why none other than Skyboat's Gabrielle de Cuir! Her passion enlivens this gothic tale, making it relevant and readable (ahem, listen-able?) today. (And Anna Katharine Green is not the only important female author Gabrielle has endeavored to publish on audio: see our post on The First Lady of Noir: Dorothy B. Hughes!)
So stop being obscure (get it?!). Grab those headphones and celebrate this trailblazing American author!