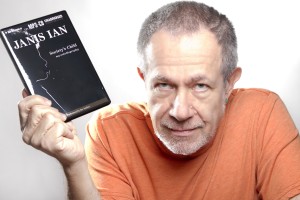 FROM STEFAN:
"Months before we actually got to recording Janis's autobiography, SOCIETY'S CHILD, some of the issues associated with adding a musical component starting giving me nightmares.  Each chapter in the book, of course, begins with a verse from one of her songs, pertinent to the period and subject matter of that chapter.  From the start, it was clear that her music had to be a part of the audiobook.  And as we got closer to the start date, it became apparent that certain song lyrics quoted in the bodies of chapters should probably also be sung.
Yikes.
I started looking for the right studio to record the music, as well as talking to several top music recording engineers.  As we went into our first sessions at Skyboat Studios, everything was set for additional music sessions at a remote studio equipped with a full range of mics, stands, music mixing boards and other paraphernalia.
Well … Janis started to record her book.  
The process was so smooth, so easy, so comfortable, that I was blown away.  By the time we got into our second day, the idea of going somewhere else for the music began to sound really dumb.  Why run away from what was obviously working so very well on the spoken word side?  We talked about it, and Janis said, sure, let's try it!  So we did a test.  Same mic.  Same basic positioning, same booth.  But now with a guitar.  And Janis, adventurous as ever, foregoing all the usual musical props and supports, did it all.  Narrated, played, sang…creating a seamless flow of words and music that gave me chills.  And still does when I listen to it.  
Thanks Janis, for your willingness to flow and go in any and all directions."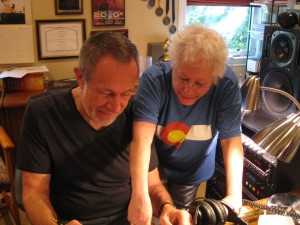 Above, listen to an exclusive behind-the-scenes recording note from Janis to Editor Ted Scott (50 Nugget Wash).
In the video below, Ted and Heather discuss their experience working on this one-of-a-kind audiobook, as well as a few others.
Thanks so much for sticking with us!  On to the Gala! Best of Love and Luck to everyone!