"Outsold only by the Bible and Shakespeare, Agatha Christie is the best-selling novelist of all time. She is best known for her 66 detective novels and 14 short story collections, as well as the world's longest-running play, The Mousetrap." —AgathaChristie.com (which we highly recommended for Agatha Christie Trivia!)
When we think about mysteries, what authors come to mind? Certainly Agatha Christie should be the very first one! As the best-selling novelist of all time, with billions of copies of her books sold in English and in translation, Christie has become a staple in the mystery genre. And that's why Skyboat is so excited to celebrate THREE audiobooks now in the Skyboat catalog, in partnership with Blackstone Publishing.
Skyboat Media is proud to partner with

Blackstone Publishing to produce and publish top-quality audiobooks of classic or little-known texts, ensuring these stories remain accessible to broad audiences.
Born in Torquay in 1890, Christie began writing short stories as a young woman, but her writing career would not take off until after the First World War. While working at a hospital dispensary during the war, Christie learned enough about medicine and poisons and antidotes to complete an examination by the Society of Apothecaries … and enough to write some of the most famous poisonings in all of fiction! She was also inspired by the Belgian refugees throughout the English countryside, and thus our favorite Belgian detective, Hercule Poirot, was born.
No one hit wonder, Christie then went on to create even more iconic characters in mystery and detective fiction including Tommy and Tuppence, Miss Marple, and Colonel Race. We are delighted to welcome Dame Agatha Christie to Skyboat's Classic Mystery Library.
Blackstone Publishing and Skyboat Media present some of Christie's earliest and finest work, including the first appearances of Colonel Race and, of course, the mustachioed detective who has delighted and captivated generations of readers, Hercule Poirot.
Agatha Christie is a writer of many talents. It is fitting that our own fearless leader, the multi-talented Gabrielle de Cuir helmed all our entire trio of Agatha Christie projects, while wearing many hats herself, including narrating, producing, and directing! For the Hercule Poirot series, Gabrielle directed the one and only John Rubinstein in THE MYSTERIOUS AFFAIR AT STYLES. Gabrielle joined John as a narrator for THE MURDER ON THE LINKS in dramatized dialogue directed by Cassandra de Cuir.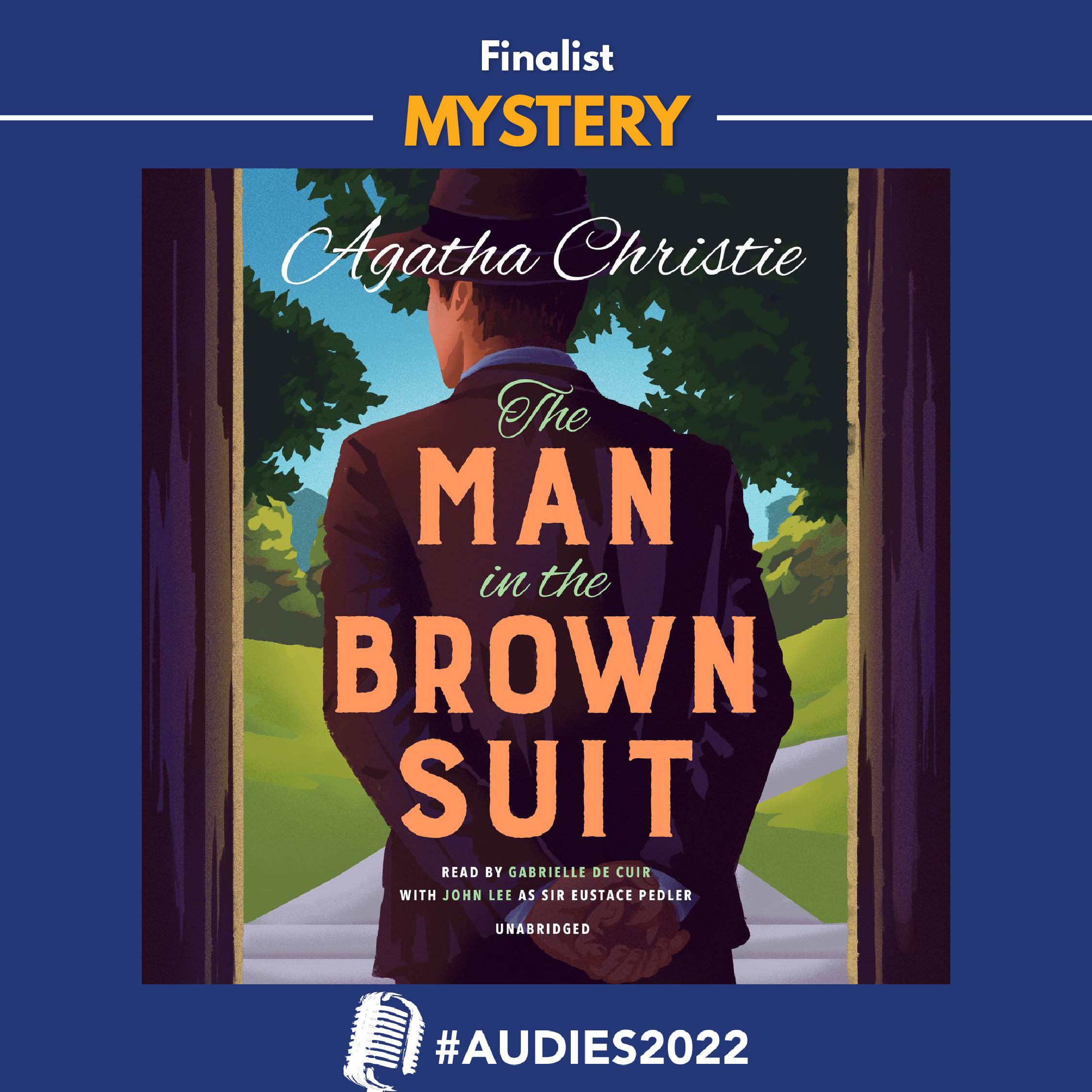 For our first foray into the Colonel Race series, Gabrielle narrated the bulk of the audiobook, along with some help from John Lee (a bonafide Brit and an Audie Award winning narrator to boot!) bringing Sir Eustace Pedler to life in THE MAN IN THE BROWN SUIT.
And we are not the only ones enamored with this narrator combination. THE MAN IN THE BROWN SUIT has garnered an AudioFile Earphones Award and is a 2022 Audies Finalist in the Mystery category. Congratulations Gabrielle and John! 
"While this mystery was first published in 1924, narrators Gabrielle de Cuir and John Lee enliven the characters through their fresh, well-paced, pitch-perfect performances… De Cuir's portrayal of Beddingfield projects a feisty character whom listeners will cheer for. John Lee masterfully delivers extracts from the diary of the imperious Sir Eustace Pedlar, MP… De Cuir and Lee expertly shepherd listeners through Christie's magic with perfectly timed twists and turns."
"Mon ami, two people rarely see the same thing." –Hercule Poirot, The Murder on the Links
While there might be many different versions of Agatha Christie audiobooks out there, you have never heard them like this. Trust us. 
Click here to listen to audiobook samples on Skyboat's "Classic Mystery Library" SoundCloud playlist.
---
On writing

THE MYSTERIOUS AFFAIR AT STYLES

: "As I walked I muttered to myself, enacting the chapter that I was next going to write; speaking as John to Mary, and as Mary to John; as Evelyn to her employer, and so on. I became quite excited by this. I would come home, have dinner, fall into bed and sleep for about twelve hours. Then I would get up and write passionately again all morning"– An Autobiography, Agatha Christie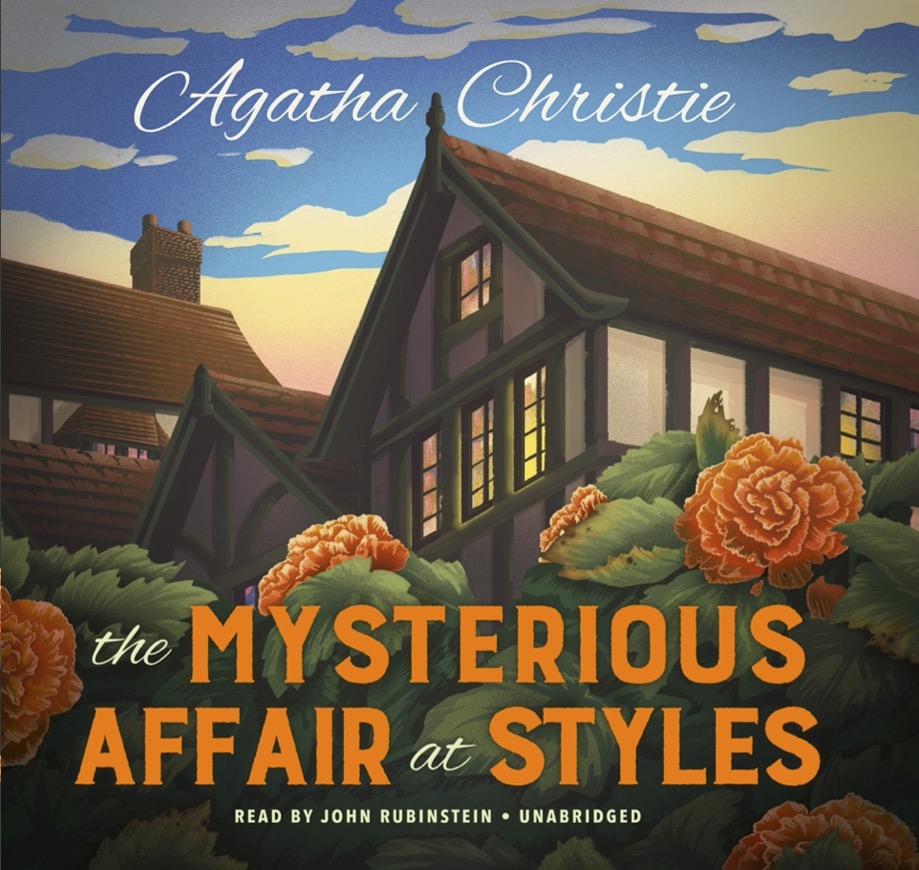 THE MYSTERIOUS AFFAIR AT STYLES (Hercule Poirot Mystery, Book 1)
Read by John Rubinstein
Directed by Gabrielle de Cuir
Agatha Christie's debut novel, The Mysterious Affair at Styles, features the first appearance of the eccentric Belgian detective, Hercule Poirot.
Poirot must use his unusual methods and his singular charm to solve the murder of the rich, elderly Emily Inglethorpe. Fortunately, Poirot's old friend Arthur Hastings happens to be staying at Styles Court, an Essex country manor, at the time of the murder, and he is a ready right-hand man during Poirot's investigation.
With suspects abound, Poirot employs all his wits to determine who did the deed. Could it have been Mrs. Inglethorpe's much younger husband? Or perhaps her resentful stepsons? The family friend working as her nurse is not free of suspicion, nor is her maid of many years. It may even have been the poisons specialist who just so happens to be staying in a nearby village.
Everyone staying at Styles has secrets they are trying to keep, but Poirot cuts through these deceptions with the resourcefulness, exactitude, and attention to detail that has made him one of the most intriguing figures in literary history.
---
"The plot has peculiar complications and the reader will have to be very astute indeed if he guesses who the criminal is until the last complexity has been unravelled." –The New York Times Book Review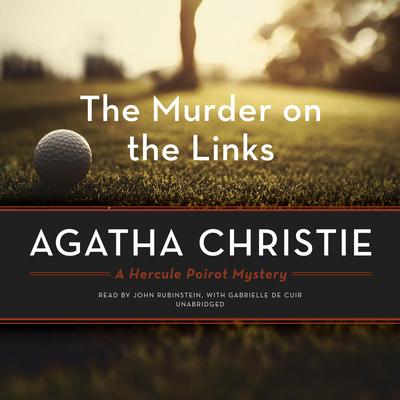 THE MURDER ON THE LINKS (Hercule Poirot Mystery)
Read by John Rubinstein, with Gabrielle de Cuir
Dialogue directed by Cassandra de Cuir
Not one, but two dead bodies are discovered on a French golf course, leaving Hercule Poirot to unravel a grisly conundrum.
Hercule Poirot receives an urgent cry for help from a client summoning him to France. But he is too late, and arrives to find his client facedown in a shallow grave on a golf course, brutally stabbed to death, and dressed in a too-large overcoat with an impassioned love letter in the pocket.
With a long line of suspects including the victim's wife, his embittered son, and his mistress, Poirot works to unravel the mystery.
But before Poirot can discover the meaning of the clues, a second, identically murdered corpse is found …
---
"The book, like all Miss Christie's work, is written with spirit and humour." —The Observer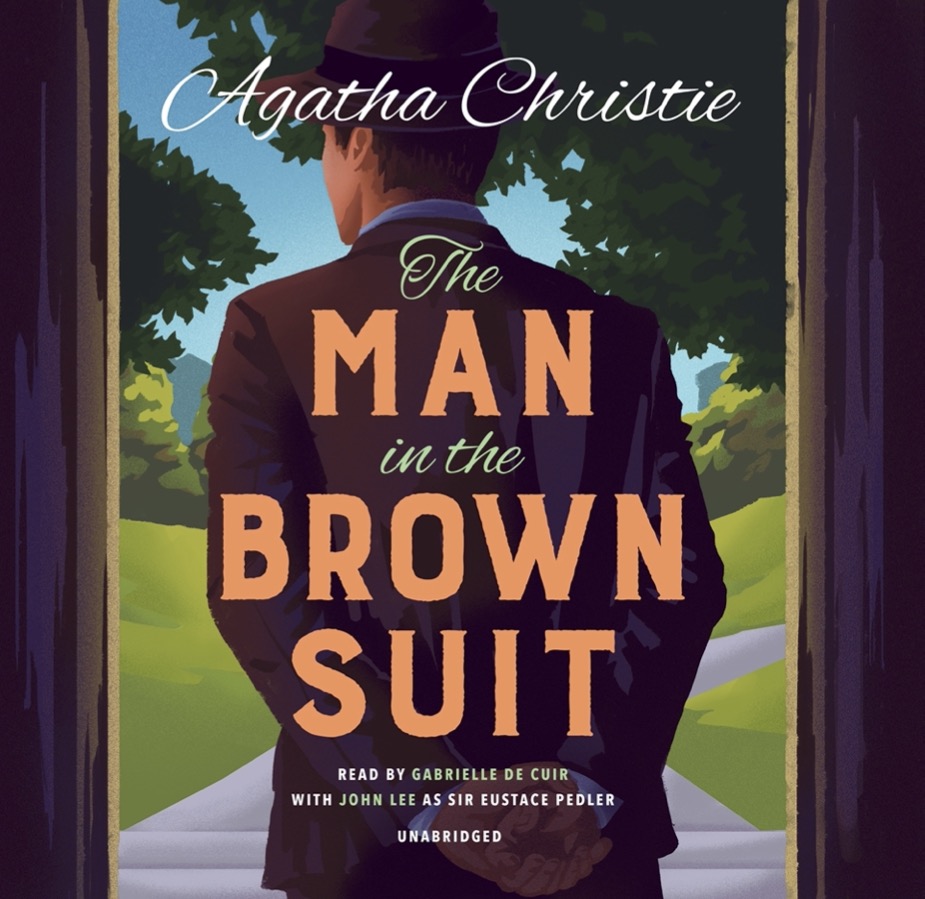 THE MAN IN THE BROWN SUIT (The Colonel Race Series, Book 1)
Read by Gabrielle de Cuir, with John Lee as Sir Eustace Pedler
2022 Audies Finalist
When the recently orphaned Anne Beddingfield moves to London to live with her late father's solicitor and his wife, she is ready for adventure to find her, and find her it most certainly does.
While waiting for the Tube after a failed job interview, Anne witnesses a man fall off the Underground platform onto the rails. The police determine the man's death to be "accidental". But the examining doctor fortuitously leaves behind a rather curious note on his way out of the station, and Anne makes the life-altering decision to investigate this "accidental" death on her own. Suddenly, Anne finds herself ensnared in a dangerous plot involving missing diamonds, a murdered ballerina, and even an attempt on her own life.
The Man in the Brown Suit also features the first appearance of Colonel Race, a friend of Agatha Christie's famous Detective Hercule Poirot, and an excellent investigator in his own right. To save herself and solve this mystery, Anne must work with Colonel Race and journey all the way to Africa. Together, they are determined to crack the case and unmask the killer, an international criminal mastermind known only as "the Colonel", once and for all.
---
Purchase your copies of THE MYSTERIOUS AFFAIR AT STYLES (Hercule Poirot Mystery, Book 1), THE MURDER ON THE LINKS (Hercule Poirot Mystery), and THE MAN IN THE BROWN SUIT (The Colonel Race Series, Book 1) today.