SARBAN? Sounds like a magician's name. What Were We Thinking!?!
Writing under a pseudonym, publishing only three works in his lifetime, working as a diplomat in the UK –- well it's understandable if you don't know much about John William Wall (1910-1989) aka Sarban. But, really, when have we ever let a little obscurity stop us? (And maybe all we need is the right TV series to bring him back in the main stream — right, Robert W. Chambers?). We're very passionate about Sarban's work, and are honored to feature him in our SkyBooks imprint. So passionate, in fact, that we have put all three of his works on audio!
"Don't miss The Sound of His Horn…An imagination like that of Edgar Allan Poe and Bram Stoker…The quality of the writing is magnificent." —Melbourne Herald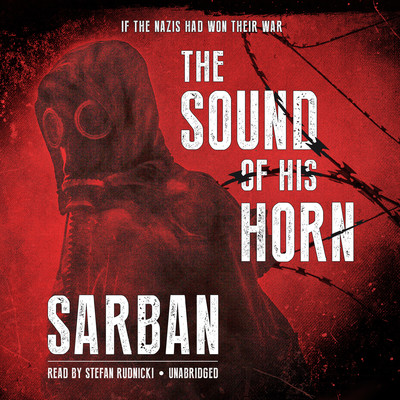 THE SOUND OF HIS HORN is a legendary dystopian/alternative history novel. The story centers around Alan Querdillion who escapes a prisoner of war camp only to find himself in an alternative future in which the Nazis have won World War II. He is hunted by a "Reichsforester" and seeks asylum with genetically mutilated "undesirables" – in one of the first fictional accounts of genetic manipulation. The sound of the Huntsman's horn announce the onset of a very unsettling hunt for humans.
On the aural effects of this haunting novel, Kingsley Amis writes, "So compelling is it that I shall always feel a slight twinge whenever I am reminded of the innocent English hunting song from which the title is taken." Sound matters; even the New York Times Book Review admits "some may call it black poetry."
Well, when you put it like that, we knew we needed a narrator with an inherent sense of rhythm and pacing for this audiobook. Luckily, we didn't have to search too far! Fresh off his 2014 Audie win (in the Fantasy category no less!) Stefan Rudnicki immersed himself in the alternative tale. No one does horror like Rudnicki.
"Sarban is one of the old weird authentics. No outline of mine can possibly convey the skill with which old man Sarban maintains suspense and builds up imagined fears upon unimagined horrors" —Daily Express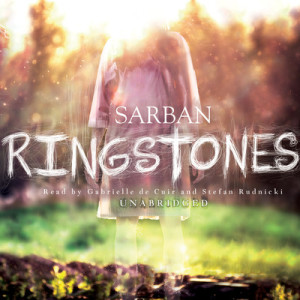 But wait! Gabrielle was not about to let Stefan take on Sarban's canon of horror all by himself. So for RINGSTONES, she took over, with some help from Stefan (he just couldn't seem to stay away!)
One of Sarban's first published works, Ringstoneshelped establish him among critics and readers as a writer of unusually evocative power. Originally published in 1951, the story is set on the Northumberland moors, where Daphne Hazel appears to cross the boundaries of time, becoming involved with terrifying personalities from the mysterious past.
And Gabrielle returned to narrate another of Sarban's terrifying tales: THE DOLL MAKER. This eerie and haunting Victorian Gothic tale produces certifiable goosebumps. In this age of CGI, this should definitely be on some talented filmmaker's to-do list. Hitchcock would've blown this one out of the water.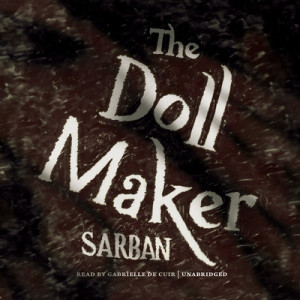 The setting is an Oxford boarding school, and the plot revolves around Claire Lydgate and her haunting adventures with The Doll Maker who lives next door! This is a subtle, intelligent, and compelling tale of horror.
Hear them for yourself – get your copies on downpour today!
Looking for more terrifying tales? May we suggest 2 audiobooks by Bram Stoker: THE LADY OF THE SHROUD and DRACULA'S GUEST, THE CHAIN OF DESTINY, A STAR TRAP & OTHER STORIES (learn more here!) or Steven Archer's original adaptation of Edgar Allan Poe's THE MASQUE OF THE RED DEATH performed by Stefan Rudnicki.