Gregory Benford does it all. He's a professor of Physics at University of California, Irvine, a prolific author of over twenty short story collections, novelettes, and novels (including 2 Nebula winners), a TV host and scriptwriter, and an ardent anthologist.
We here at Skyboat are huge fans of Benford's work. (Well, after producing his entire complex Galactic Center series for Audible.com, how could we not be?)
And, don't worry, his anthology is just as spellbinding as his own writing.
Ever the moderator, you can see him shaping the conversation at the Fiction Writers Panel: Envisioning the Starship Era at the Starship Century symposium – with Joe Haldeman!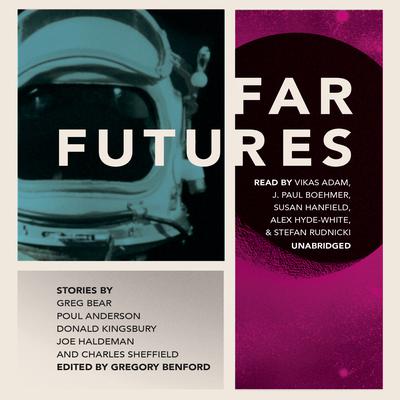 Greg Bear's Judgment Engine asks if something human can matter at the end of creation. Genesis by Poul Anderson is set post-human extinction when vast machine intelligences decide to recreate humans. Donald Kingsbury contributes Historical Crisis, a startling work that challenges the foundations of psychohistory, as developed in Isaac Asimov's famous Foundation Trilogy. In Joe Haldeman's For White Hill a lone artist struggles to find a place in a future filled with hostile aliens. In At the Eschaton by Charles Sheffield, a man tries to rescue his dying wife from oblivion by hurling himself forward, in both space and time, to the very end of the universe itself.
Even fellow sci fi authors are excited about this one. "FAR FUTURES is the kind of science fiction that got me reading SF in the first place. These stories have all the dazzling sweep of Golden Age SF, combined with the sensitive characterizations and complex moralities of a genre finally grown up. Not to be missed." —Nancy Kress (whom you may also recognize from another anthology, Wastelands: Stories of the Apocalypse)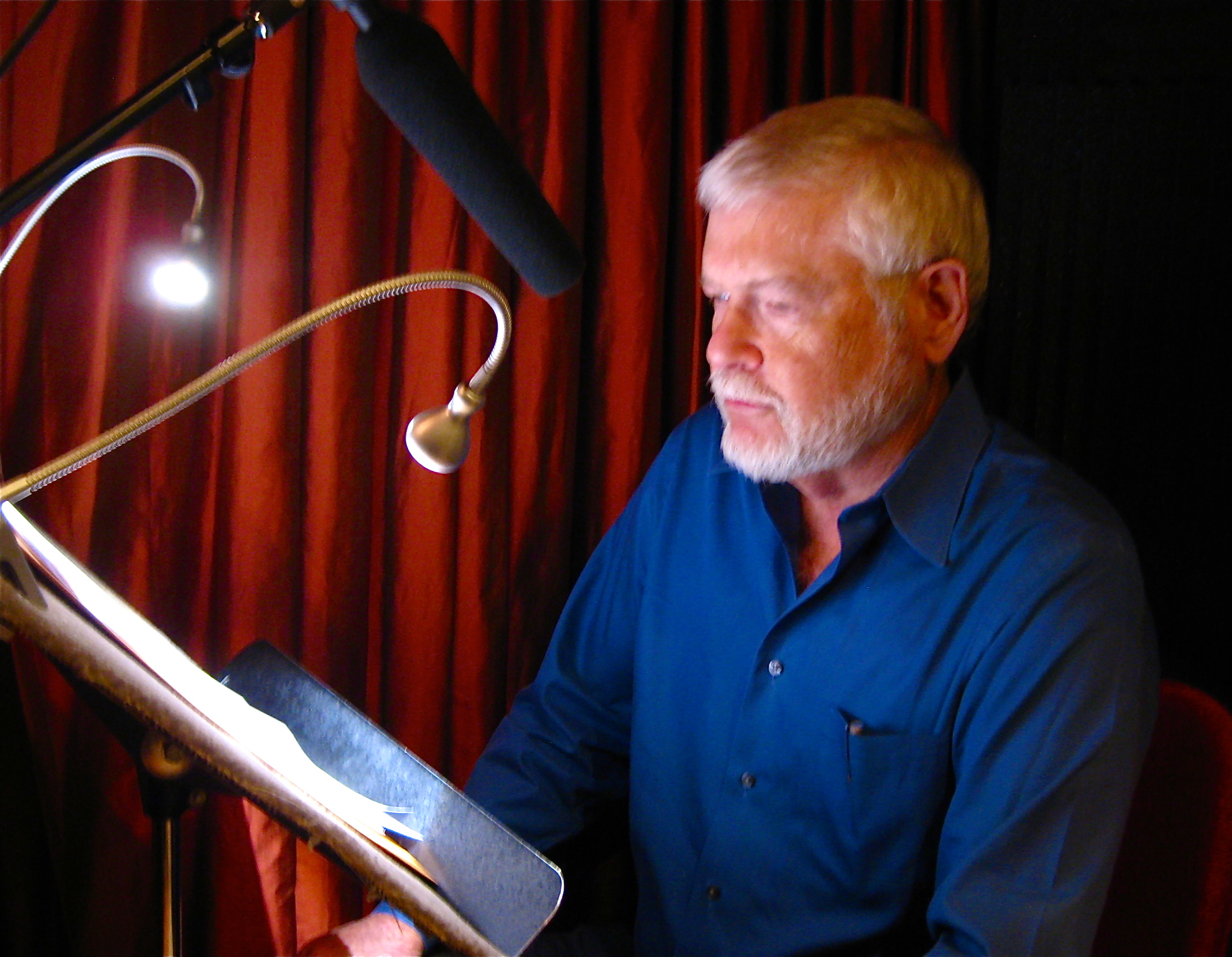 Benford brought together some of the biggest names in sci fi, so we knew we needed to bring together a great cast of narrators, and, boy, did they rise to the challenge! Stefan Rudnicki, Alex Hyde-White, Vikas Adam, Paul Boehmer, and Susan Hanfield each brought a sense of humanity and immediacy to these radical, rich tales of the future (all overseen by the ever versatile Claire Bloom). With this talented group of authors and narrators it's no wonder Booklist called FAR FUTURES "a superb collection that stretches sf to its imaginative limits."
The good news for you? You don't need to wait a moment longer for the future arrive; purchase your copy today!
SkyCast:
Judgment Engine – written by Greg Bear, narrated by Stefan Rudnicki
Genesis – written by Poul Anderson, narrated by Vikas Adam and Paul Boehmer
Historical Crisis – written by Donald Kingsbury, narrated by Vikas Adam, Alex Hyde-White, Susan Hanfield, and Stefan Rudnicki
For White Hill – written by Joe Haldeman, narrated by Stefan Rudnicki
At the Eschaton – written by Charles Sheffield, narrated by Alex Hyde-White
Can't get enough Benford? We know the feeling! Hop to our posts about THE MARTIAN RACE and THE SUNBORN for more space adventuring and continue on to HEART OF THE COMET, co-authored with fellow stellar scientist David Brin!