"

Back in the 1920s there was an oft-repeated joke about the British thriller writer Edgar Wallace. A friend was said to have telephoned him one day, only to be told that Wallace was writing a new novel. 'That's okay,' the caller remarked, 'I'll wait.'" – Mystery Scene Magazine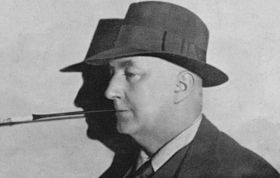 The famous mystery writer, Edgar Wallace (1875-1932) was one of the most prolific, popular, and speedy authors during his time (it was said he was able to write a 70,000 word novel in only three days!), but in the years since his name has faded from the mainstream. We here at Skyboat are pleased as punch to help bring him back to the forefront as part of our Classic Mystery Library!
Rather than having a single character that brought readers back to his novels, it was the name Edgar Wallace that garnered such a large following. Readers knew that with each new novel they would be treated to a suspenseful mystery or a dastardly crime, and that they would be on the edge of their seats until the very last page. Wallace was also a writer with many hats: he wrote 175 novels, 24 plays, and countless articles in newspapers and journals. Today he is most famous for having co-created and co-written King Kong! But his reach into film didn't end there! Over 160 films have been made of his novels, and he wrote the screenplay for the 1932 version of The Hound of Baskerville.
Wallace was born Richard Horatio Edgar Wallace (he later changed his name in reference to General Lew Wallace, the author of Ben-Hur) in Greenwich, the illegitimate son of an actress and was adopted as an infant by a Billingsgate fish porter named George Freeman. He left school at the age of twelve and took what jobs he could until he turned eighteen, at which point he joined the army and served in the South African War. In 1899 he left the war in order to become a reporter, and when he returned to England he released the first of many successes, The Four Just Men (1905). His work as a reporter inspired many of his books, helping him to redefine the modern-day thriller, and it is no wonder he did!
The Valley of Ghosts (1921) is one such book that exemplifies the clear but complex plots and exciting climaxes for which he was known. With all its twists and turns and talk of spirits and ghosts, you won't be able to guess who the killer is!
Skyboat Media is proud to partner with 

Blackstone Publishing

to produce and publish top-quality audiobooks of classic or little-known texts, ensuring these stories remain accessible to broad audiences.
---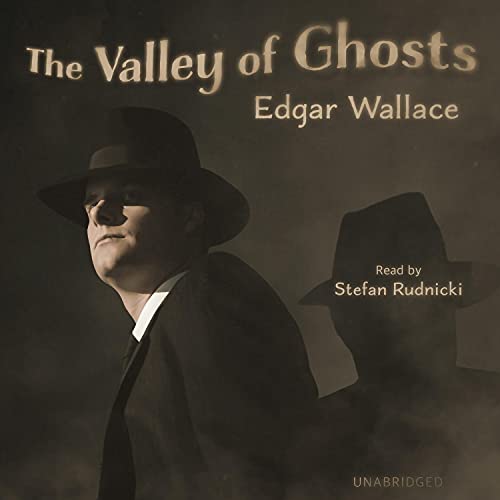 THE VALLEY OF GHOSTS by Edgar Wallace
Read by Stefan Rudnicki
A murder is committed among the rich of a small town, and all the evidence seems to point to a beautiful young woman…
"There is something – evil about it. Queer word for me to use, Macleod, eh? They touch your elbow as you walk – ghosts! That's how I've named it the Valley of Ghosts.… Macleod, go and stay a day or so in Beverley Green and smell it yourself – something brooding… "
The seemingly peaceful, prosperous community of Beverley Green is haunted. While certain inhabitants – the young Stella Nelson and her feckless painter-father; Mr. Arthur Wilmot, who conducts a mysterious business in the City; the aristocratic Salter Boyden; and the retired businessman Merrivan – try to hide their pasts, it turns out that nothing stays secret for long.
When, in this tense atmosphere, Mr. Merrivan is found murdered, the clues point to none other than Stella Nelson. But Stella has caught the eye of Dr. Andy Macleod, an assistant pathologist who has drifted into the profession of thief-catcher, and he is determined to solve the mystery and prove her innocence.
Listen to an audiobook sample on Skyboat's SoundCloud here! And purchase your copy today!