"I needed something distracting to do, so I fetched my small toolbox from its shelf in my closet and sat at my desk. Pieces of gray plastic covered a mat over the wood surface. For a challenge, I'd bought five different space and air models, then catalogued the parts and designed my own custom starship with them.

Because that was my dream. Ethan wanted to go to Mars, and I wanted to build the things to get him there."
Lee French is an author, an avid gamer, and active member of the Myth-Weavers online RPG community, where she is known for her fondness for Angry Ninja Squirrels of Doom. She is best known for her young-adult urban fantasy SPIRIT KNIGHTS SERIES, which includes "War of the Rose Covens," part of the USA Today bestselling collection Cursed Lands. Skyboat's own Gabrielle de Cuir and Stefan Rudnicki narrated all SIX books of the SPIRIT KNIGHTS SERIES. Stefan also narrated the MAZE BESET TRILOGY and, after seeing how much fun Stefan had with those dragons, Gabrielle was delighted to return to the recording booth for Lee's YA space opera portal fantasy THE HARPER REVOLUTION SERIES.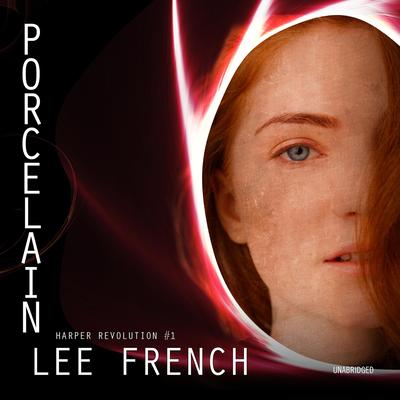 PORCELAIN (Harper Revolution Series, Book 1) by Lee French
Read by Gabrielle de Cuir
Eighteen-year-old Emma Harper misses her brother. Two years ago, the bad news—MIA—killed a piece of her heart. Her father ignoring her dreams of building spaceships and demanding she become an accountant killed another. Rudderless, Emma drifts through a life she doesn't want with friends who pretend to care.
When a bizarre event sends her sailing across the universe, she'll have to decide what matters most to her. Life or death, the universe doesn't care. But does Emma?
"Not only is the story inspiring, but the imagination in this book is amazing." –From Leo Duplessis' Amazon review of PORCELAIN
---
"Pulsing light from the wormhole faded. The mirror's surface revealed a coffee shop, static hazing the image in and out. I'd visited a place like it a thousand times. Black and brown dominated the decor with white and green accents. At the counter, a barista taking a woman's order glanced over her shoulder and squinted in my direction."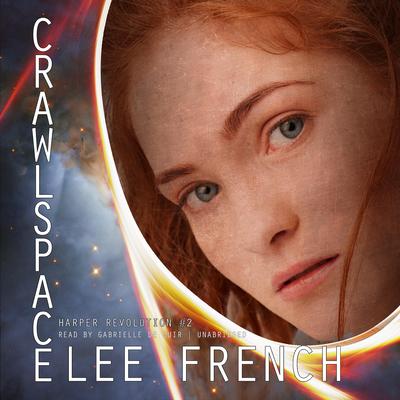 CRAWLSPACE (Harper Revolution Series, Book 2) by Lee French
Read by Gabrielle de Cuir
Uncertain. Eighteen-year-old Emma Harper knows she has a problem. Now she has to learn to live with it.
Learning to eat like a normal person, though, is the least of her worries. When hostile aliens interrupt her attempt to get herself and her Marines home to Earth, she'll have to evade capture and figure out what really matters to her.
Who is she? How can she help? What can she even do a zillion light years from everything she's ever known? Five lives hang on the answers, and she doesn't even know where to start.
---
Purchase your copies of PORCELAIN (Harper Revolution Series, Book 1) and CRAWLSPACE (Harper Revolution Series, Book 2) today! Hungry for more of THE HARPER REVOLUTION SERIES? A sequel AND a prequel are now available in print.
Looking for more from Lee French? Check out our blog posts on THE SPIRIT KNIGHTS SERIES and THE MAZE BESET TRILOGY. Not sure where to start? Grab those headphones and browse Skyboat's LEE FRENCH SoundCloud playlist to discover your next Lee French audiobook!