USA Today Bestselling author, Suzanne Hagelin, has lived as varied and interesting a life as she could manage—growing up in Mexico City, living in the Middle East, traveling and exploring the world, learning languages, working in IT, making time for family, helping exchange students, teaching, volunteering, and translating. She settled in the Seattle area where she runs a small press, Varida P&R, with a group of authors, and teaches language on the side. She also writes a blog with a fitting tagline for such an adventurous, creative author: "Musings beyond the exosphere."
Suzanne Hagelin is the author of BODY SUIT and NEBULUS, Books 1 and 2 of the Silvarian Trilogy. Tackling Mars colonization, the role (and responsibility) of humanity in building AI, and genetic engineering – not to mention some complex family drama – these books are thrilling science fiction adventures with dynamic characters (both human and otherwise). Gabrielle de Cuir and Stefan Rudnicki were delighted not only to publish these audiobooks under our Skyboat banner but also to voice them both as a team.
First up is BODY SUIT:
---
BODY SUIT: Book 1 of The Silvarian Trilogy by Suzanne Hagelin
Read by Gabrielle de Cuir and Stefan Rudnicki
Exiled to the mines of Mars …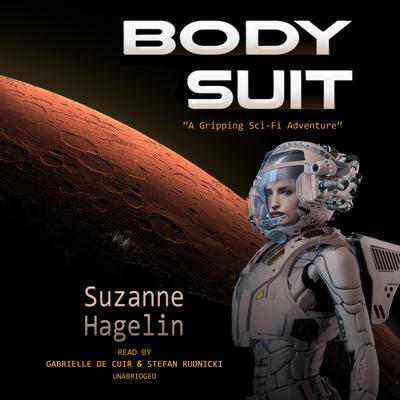 Silvariah Frandelle, a brilliant and beautiful business woman, falls from wealth and success into exile and poverty, indentured—barely one step above slavery—as an off-world laborer to escape prison. Her last calculated risk as a free woman, paid for with years of service, becomes the key to surviving hostile environments.
Space, gravity, and Mars wastelands were expected. Intrusive AIs, obscure experiments, and shadowy foes were not. Escaping with her life will require more than intuition, wits, or nerve, as the intrigue unravels from both ends, and she's forced to decide who to believe, and who to trust.
---
"A truly wonderful book: masterfully plotted with believable characters and powerful imagery." —R. Roderick Rowe, author of the Paradigm Lost series, on BODY SUIT
After such an exhilarating start, Gabrielle and Stefan were delighted to suit back up and return to the booth for NEBULUS, the thrilling sequel to BODY SUIT. Gabrielle voices Sil and Companion, among others. Stefan continues to voice Jyndreas Othello (aka The Germinator) and Walter, as well as some new members of the crew, both of the human and AI variety.
Suzanne weaves a tapestry of relationships between crew members, AI bots, father and daughter, husband and wife, and we pored over our spreadsheet to make sure we captured every nuance in just the right voice to honor Suzanne's vision. (The casting breakdowns for these books are otherworldly!) In addition to narrating multiple characters, Gabrielle also directed this audiobook.
---
NEBULUS: Book 2 of The Silvarian Trilogy by Suzanne Hagelin
Read by Gabrielle de Cuir and Stefan Rudnicki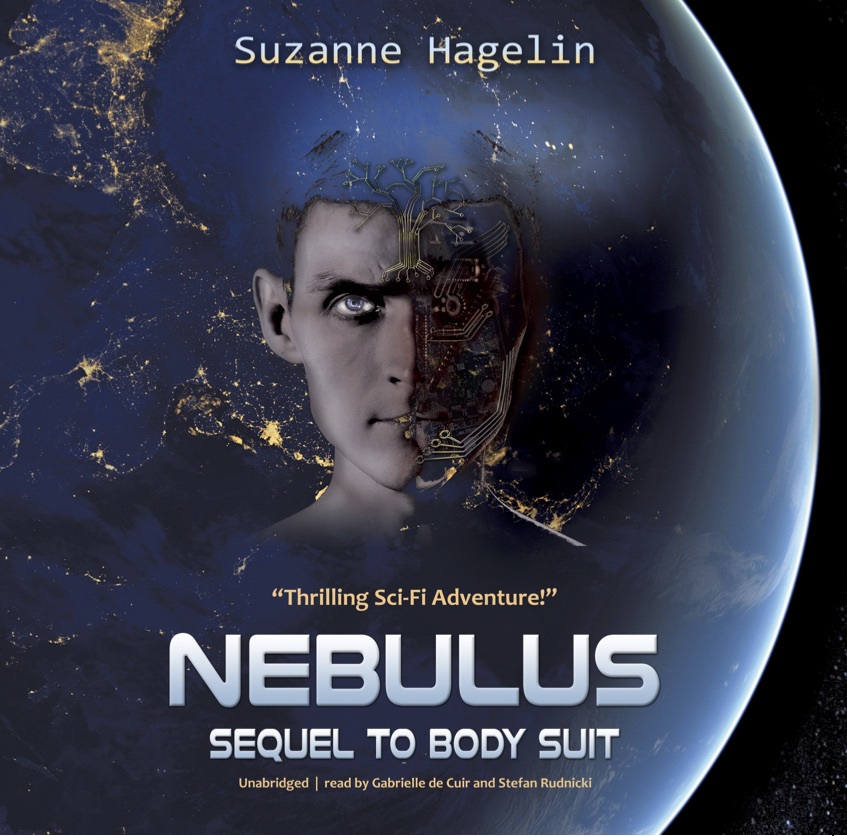 Out of the frying pan, into the fire….
Silvariah Frandelle, the famed "Miner Girl" who escaped certain death on Mars, wants nothing more than a stable life on Earth, free from the trauma of the past. Lazarus Penn stands in her way. No device or tactic is beneath him as he fights to take possession of her and everything that belongs to her. From the courts of Guam City, the tourist haven floating in space, to the depths of the sea, to the streets of Old Seattle, he sets forces in pursuit, both human and otherwise, to regain his power over her and take possession of her as is – he believes – his right.
Meanwhile on Mars, old friends fight to survive against harsh realities, and a bitter enemy simmers and plots revenge. Sil must learn to rely on the friends who have stood with her all along to overcome the forces coming against her. Her life, freedom…and all that she values most depend on it.
---
Suit up, grab those headphones and explore this gripping science fiction audiobook series. Purchase your copies of BODY SUIT and NEBULUS today!