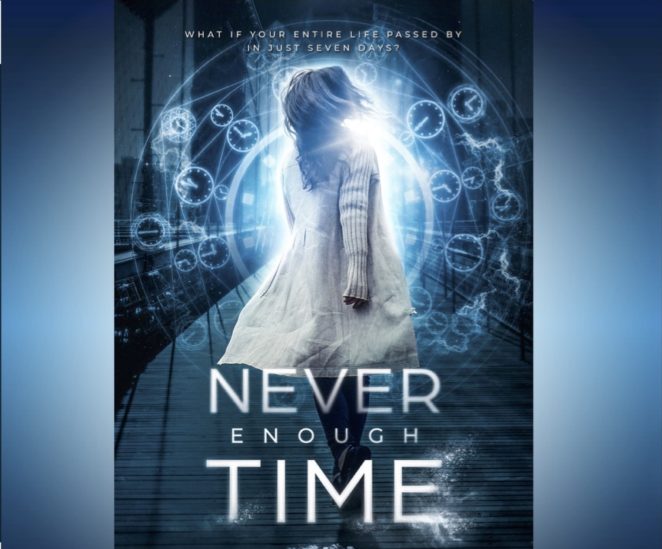 "There's never enough time."
Gabrielle REALLY wanted to narrate this book. She made sure she MADE time for this one! It's written in first person (her favorite) and it's wildly touching and wildly witty. How can you beat that combination?
Each Skyboat publication comes to us in a different way. The author, R.T.W. Lipkin, came to us via a circuitous route of online marketing online forums before we found the sweet spot for her novel. She has trusted Skyboat and Gabrielle with her amazing novel, and we are very proud to house it in our publications. It was a happy collaboration between Gabrielle's love of the project, Stefan's logistical talents and the author's insights into the work.
Here's a sample clip of the opening:
The theme? "There's never enough time!"
How many times have any of us said that? 
Only for Delaney Archer, the protagonist, it's actually true.  Delaney's used to doing everything at the last minute. So far, it hasn't kept her down. At the top of her class, she's about to graduate at seventeen as valedictorian. 
Then, one morning she wakes up in unfamiliar surroundings and somehow, seven years of her life have passed. She's in grad school. She can legally drink alcohol.
Then, it happens again. 
Another seven years missing,
Not only is it a matter of navigating her new surroundings and rapidly fleeting youth. It's a matter of trying to stop whatever's happening before Delaney runs out of time. 
Skyboat Media

is proud to introduce this genre-bending book, read expertly by Gabrielle de Cuir.
Purchase your copy today at downpour.com
About the author: R.T.W. Lipkin lives in New York with her husband and three cats. Her novels defy genre. They're a bit of sci-fi and fantasy, with mystery, romance, and adventure threaded throughout. Her beautiful website is located HERE.