As many of you know, Gabrielle is a woman who wears many hats: narrating, directing, producing…she can nail a German accent one day and give just the right supportive direction to a nervous narrator the next (along with a cup of tea served at just the right temperature).
Leah Downing is breaking the mold for self-published authors. A federal investigator turned author, Ms. Downing possesses the rare talent of bringing readers into the world of Government Thrillers from a woman's point of view. Her diverse resume serves as inspiration for the complex stories within The Shooting Stars Series. During her forty-plus years on Earth, she's spent time as a belly dancer, a choreographer, a federal investigator, a yoga teacher, and a psychic medium–all of which experienced to their fullest, and none of which she regrets.
Sensing a theme here? Two superstar women who are balancing multiple responsibilities and using their hard-earned skills from their diverse backgrounds to bring complex characters to life. In ways you haven't heard anywhere else.
So you know why Gabrielle jumped at the chance to narrate Leah Downing's CATCH A FALLING STAR.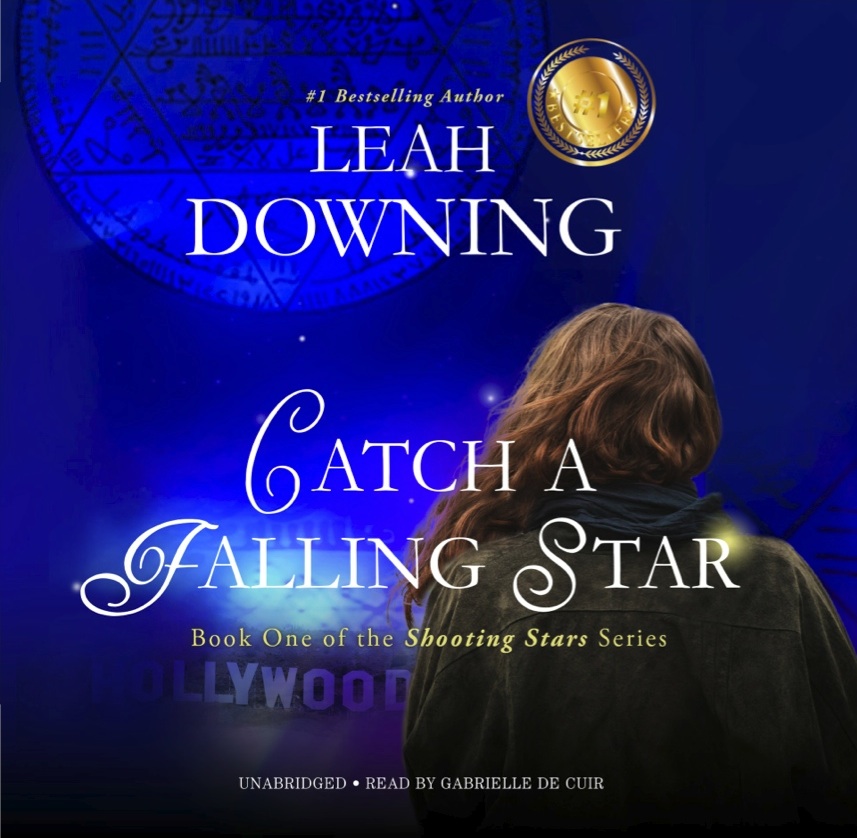 In book one of the Shooting Stars series, Catch a Falling Star, best-selling author Leah Downing introduces Lauren St. Germain, a federal investigator accused of assisting the Taliban in a homeland terrorist attack targeting her husband. 
Scandal, mystery, and one of Hollywood's leading men refuse to let her fade from the public's eye. Her relationship status? It's complicated…and that's not even the half of it.
Catch a Falling Star combines romance, mysticism, fantasy, military adventure, oh and a bit of yoga for good measure. A plot that will keep you guessing, compelling characters including a strong female lead, and a cliffhanger that will leave you desperate to find out what happens next (lucky for us, the series continues!) — sounds like just our cup of tea, indeed!
So what are you waiting for? Grab your headphones, pour yourself a cup, and purchase your copy today.