"If you wake up in the night screaming with terror, don't say we didn't warn you." –The New York Times Book Review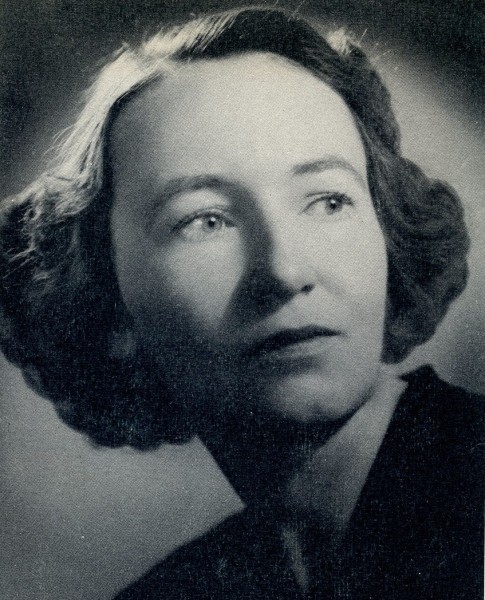 You know when a book has a quote like this on its cover you are in for a thrill ride. And boy does Dorothy B. Hughes deliver. (Not familiar with the name? Please, allow us.)
Dorothy B. Hughes (1904-1978) was an American crime writer and literary critic. Born in Missouri in 1904, and after deciding at the age of six (yes, six) that she was a writer, Hughes pursued an education in journalism. She wrote 14 crime and detective novels, primarily in the hardboiled and noir styles, and is best known for the novels In a Lonely Place and Ride the Pink Horse. In addition to writing for the Los Angeles Times, the New York Herald Tribune, and the Albuquerque Tribune, she was a professional crime-fiction reviewer, winning the 1951 Edgar Award from the Mystery Writers of America for her criticism. She won her second Edgar award for her critical biography, Erle Stanley Gardner: The Case of the Real Perry Mason, and was named a Grand Master.
"Gabrielle de Cuir does a knockout job with the voice characterizations in this audiobook.  She was perfect. It was if every word, every sentence is a statement lingering for the next." —Crystalzen review of THE SO BLUE MARBLE at Sixth Dimension Audiobook Reviews
"Hughes didn't just pre-date Jim Thompson, she also pre-dated Patricia Highsmith, Ruth Rendell, and other so-called Masters of Psychological Suspense or Noir. And her writing style stands up to the test of time." —Bookslut
Does it ever!  THE FALLEN SPARROW, published in 1942, follows an escapee from a Spanish prison as he hunts for his best friend's killer in New York.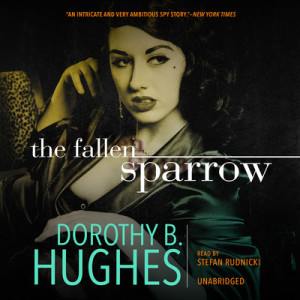 For more than a year, Kit McKittrick languishes in a Fascist prison, his days spent in darkness and his nights tortured by fear of his limping jailer, whose name he never learns. He escapes Spain with the help of Louie Lepetino, a childhood friend who came with him to fight on behalf of the Republican cause. Back in the United States, Kit heads out West to recover from his ordeal, while Louie returns to a life of cafés and cocktail parties in New York. But Kit's convalescence is cut short when he learns Louie has taken a fatal tumble out of a window, and he journeys to New York to discover who gave his savior the final push.
The only way to enhance what the New Yorker raved was "[a] beautifully told story of terror" would be to bring it to life with the best possible telling – and Stefan Rudnicki is just the man to pull it off.
It's no surprise that The New Yorker called Hughes "an author with a flair for terror." And we know another woman with plenty of flair: narrator extraordinaire Gabrielle de Cuir, who was thrilled to sink her teeth into a menacing story (make that stories) from a strong female writer. A killer combo!
Read by Gabrielle de Cuir
Don't you just love a train murder mystery? We do.
Four years after she arrived in Los Angeles, Kitten Agnew has become a star. Though beautiful and talented, she'd be nowhere without Vivien Spender, Hollywood's most acclaimed director—and its most dangerous. But Kitten knew what she was getting into when she got involved with him; she had heard the stories of Viv's past discoveries. Once he discarded them, they ended up in a chorus line, a sanatorium, or worse. She knows enough of his secrets that he wouldn't dare destroy her career—but he may be willing to kill her.
On a train from Los Angeles to Chicago, Kitten learns that Viv is planning to offer her roommate a part that was meant for her. If she lets him betray her, her career will be over. But fight for the part and she will be fighting for her life as well.
---
Hughes' first novel, THE SO BLUE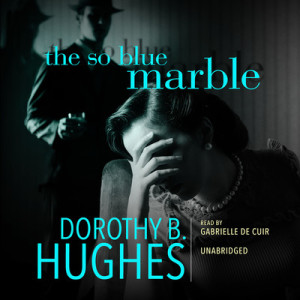 MARBLE, was published in 1940.
The plot: Once the dashing, top-hatted twins had the marble, they would do to Griselda what they had done to others. Her estranged husband, Con, a thousand miles away, could no longer save her. A bloody trail wound about the so blue marble, years of theft, torture, violence; whispers of secret riches, gold, diamonds, rubies as big as the moon. Soon it would be Griselda's chance to lie motionless. An exquisite beauty with lemon-ice hair, a Princeton-educated inspector and identical laughing twins with lethal-tipped, gold-knobbed canes inhabit this startling mystery.
---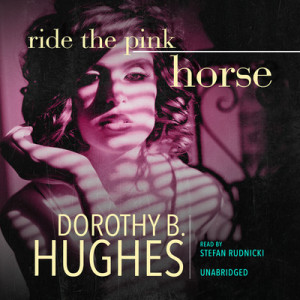 But don't worry, Stefan Rudnicki got back in on the action, with RIDE THE PINK HORSE. A "terrific cat-and-mouse tale of revenge", RIDE THE PINK HORSE was adapted into a film in 1947, directed by Robert Montgomery, who also starred, along with Wanda Hendrix, Andrea King, and Thomas Gomez (who was nominated for a Best Supporting Actor Oscar for his performance). Check out the wild trailer!
Don't miss what The New Yorker exclaims as "extraordinary . . . [Hughes's] brilliant descriptive powers make and unmake reality." Four twisted tales brought to life by two extraordinary narrators. 
So what are you waiting for? No time for sleep! Start this wild ride today and race off to purchase your copies at downpour.com.