Skyboat Media and Jim Freund are proud to present CHATTING SCIENCE FICTION:  SELECTED INTERVIEWS FROM HOUR OF THE WOLF.   These interviews and chats have been culled from recent episodes of Hour of the Wolf, the world's longest-running radio program on speculative fiction. Comprised of recordings made in the studio, at conventions, the Nebula Awards, etc. this program is an invaluable collection of some of the greatest writers of the genre.
List of interviewees (in order of appearance):
Ursula K. Le Guin, Kim Stanley Robinson, Samuel R. Delany, Cory Doctorow, Ray Bradbury, Nalo Hopkinson, Peter S. Beagle, China Mieville, Orson Scott Card, Lucius Shepard, Nancy Kress, Ken Liu, Charlie Jane Anders, Genevieve Valentine, Susanna Clarke, and Connie Willis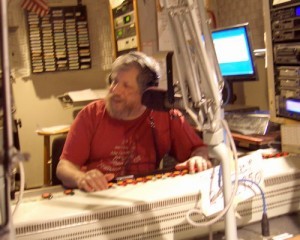 Jim Freund  has been involved in producing radio programs of and about literary science fiction/fiction since 1967.  He's been the sole host of the long-running live radio program, Hour of the Wolf, since 1974.  In addition, he is the Producer and Executive Curator of The New York Review of Science fiction readings and the Podcast Host and Post-Production Editor for the twice-consecutive Hugo Award-winning Lightspeed Magazine.