Looking for an audiobook with suspense and political intrigue?  Have we got an audiobook for you!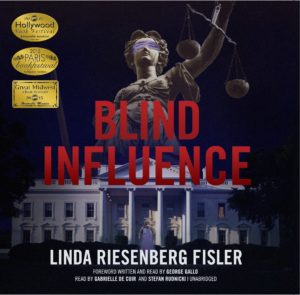 It's 1979.  Beautiful, intelligent, sexy Nicole Charbonneau is content with her life.  She's a star at a powerful Washington D.C. law firm, tackling high profile cases.  Things couldn't be better.
A trip to a nightclub with her friend Carol changes everything.  What should have been a fun night on the town ends with Nicole witnessing Carol's murder.  Unfortunately for her, Nicole has seen the murderer's face.  He's no ordinary killer, but a cold-blooded assassin known as the Serpent.  Nicole has now been pulled into a web of deceit, murder, and conspiracy.
Across the ocean, Sean Adkins is an MI-6 agent who's tracking the Serpent,  who's been hired to kill President Andrews.  For Sean, it's personal.  The Serpent killed his wife and young daughter.  He wants his revenge.  Now, the Serpent has killed the President of the United States.  Who hired him?
Sentator Robert Jenkins  heads the Intelligence Committee.  Working with him, Nicole pieces together who hired the Serpent.  Will the senator keep what they've uncovered to himself?  Can the country handle the truth?  Or is Senator Jenkins part of the conspiracy?
Listen and find out.
Purchase your copy of BLIND INFLUENCE today!
Skyboat's Gabrielle de Cuir had the privilege of getting to know Linda Riesenberg Fisler through another of our fabulous authors, Scott Burdick of NIHALA.  Check out Gabrielle's appearance on the worldwide internet radio show "Art Chats with Linda Fisler."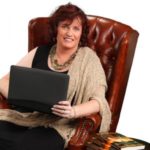 About the author:  After spending part of her career as a consumer products manager for a Fortune 500 company, Linda decided the creative life was the one for her.  When she's not writing her next book, she's painting in her studio or riding her bike on the many bike trails in Ohio.  She teaches self-publishing and oil painting at the Middletown Arts Centers.  "Blind Influence" is her debut novel.