Skyboat Media is excited to announce that we have been invited by Kickstarter to join their DRIP program to support creative artists in their work.
If you'd like to become a Founding Member, please read more here.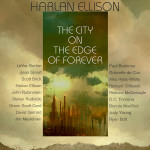 And have you bought your copy of THE CITY ON THE EDGE OF FOREVER yet?
Learn More