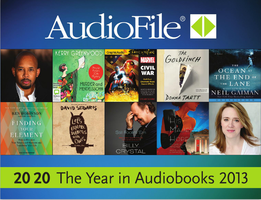 Every year, AudioFile Magazine looks back at the best audiobooks of the last 12 months and chooses their favorites.  According to industry icon Robin Whitten, the magazine's founding editor, these are "the most engrossing stories, the performances we couldn't turn off."  We look forward to this list each and every year—it helps us get caught up on what we might've missed—and we're absolutely delighted to report that this year, several Skyboat projects made the prestigious cut.  Thanks, AudioFile!  We're honored.  What a way to end the year.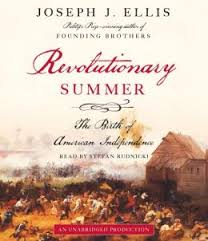 In the category of Biography & History, we have REVOLUTIONARY SUMMER, written by Joseph J. Ellis and read by our very own Stefan Rudnicki.  This project was directed by Gabrielle de Cuir for Executive Producer Kelly Gildea at Penguin Random House Audio/Books on Tape.  An Earphones Award winner, Revolutionary Summer tells the exciting story of the summer of 1776.  From the AudioFile review: "Stefan Rudnicki's natural-sounding delivery matches the crisp pace and compound perspectives of the dramatic narrative.  Against today's comfortable hindsight, from which military victory and independence seem inevitable, Rudnicki portrays actors uncertain of what was to come, improvising as they went along. The reporting is crisp, with each detail carrying weight and significance.  The range of perspectives–British and American, patriot and loyalist, framed with our growing understanding of how much might have turned out very differently–makes this a complex and often suspenseful narrative."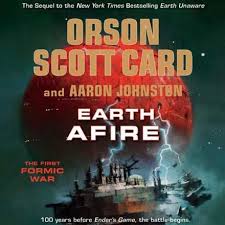 In the category of Sci-Fi, Fantasy, & Audio Theater, we've got three projects!  Two were written by the formidable Orson Scott Card: EARTH AFIRE, penned with Aaron Johnson, and read by Stefan Rudnicki, Stephen Hoye, Arthur Morey, Vikas Adam, Gabrielle de Cuir, Roxanne Hernandez, and Emily Rankin for MacMillan Audio.  This Earphones Award winner is the second installment of the Formic Wars Trilogy, and according to AudioFile, "the gifted Stefan Rudnicki leads a team of talented narrators who do an excellent job of keeping vivid and focused the two-dozen or so characters and multiple locations (a mining ship in the outer Kuiper asteroid belt, the moon, and South China). Orson Scott Card remains a master storyteller, and each narrator is right there with him as he mixes hard science and psychological insights–right up to the cliff-hanger ending."

There's also ENDER'S GAME ALIVE, our full-cast audioplay written by Orson Scott Card himself, and dramatized by Kirby Heyborne, Stefan Rudnicki, Theodore Bikel, Scott Brick, Samantha Eggar, Harlan Ellison, Susan Hanfield, Roxanne Hernandez, Janis Ian, Rex Linn, Richard McGonagle, Jim Meskimen, Emily Rankin, John Rubinstein, Christian Rummel, and several more amazing voices for Audible.com and Brilliance Audio with Gabrielle in the director's chair..  According to AudioFile's excellent review, "Listeners will feel surrounded by Card's sophisticated, high-stakes universe.  With a stately musical score by Tony Award Winner John Rubinstein and two time Grammy Winner Janis Ian, and video-game sound effects, this 're-imagined' production sticks close to the novel while offering listeners an entertaining new way to enjoy one of science fiction's best loved stories."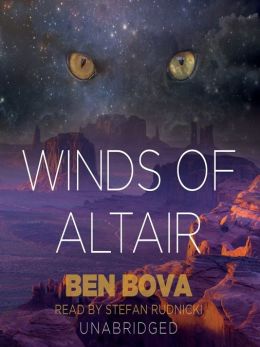 Also recognized is THE WINDS OF ALTAIR by Ben Bova, read by Stefan Rudnicki for Blackstone Audio.  Another Earphones Award Winner, the audio of Bova's timeless classic gets another rave review: "Stefan Rudnicki's deep, serious voice is a perfect match for a sci-fi tale that focuses on the moral dilemmas that arise when humans attempt to conquer the planet Altair VI to escape a dying earth. He breathes life into the various characters, giving them unique qualities and convincing accents…This story is just as fresh today as it was in 1983, when it was first published.  Rudnicki's melancholy tone builds suspense and leaves listeners with food for thought."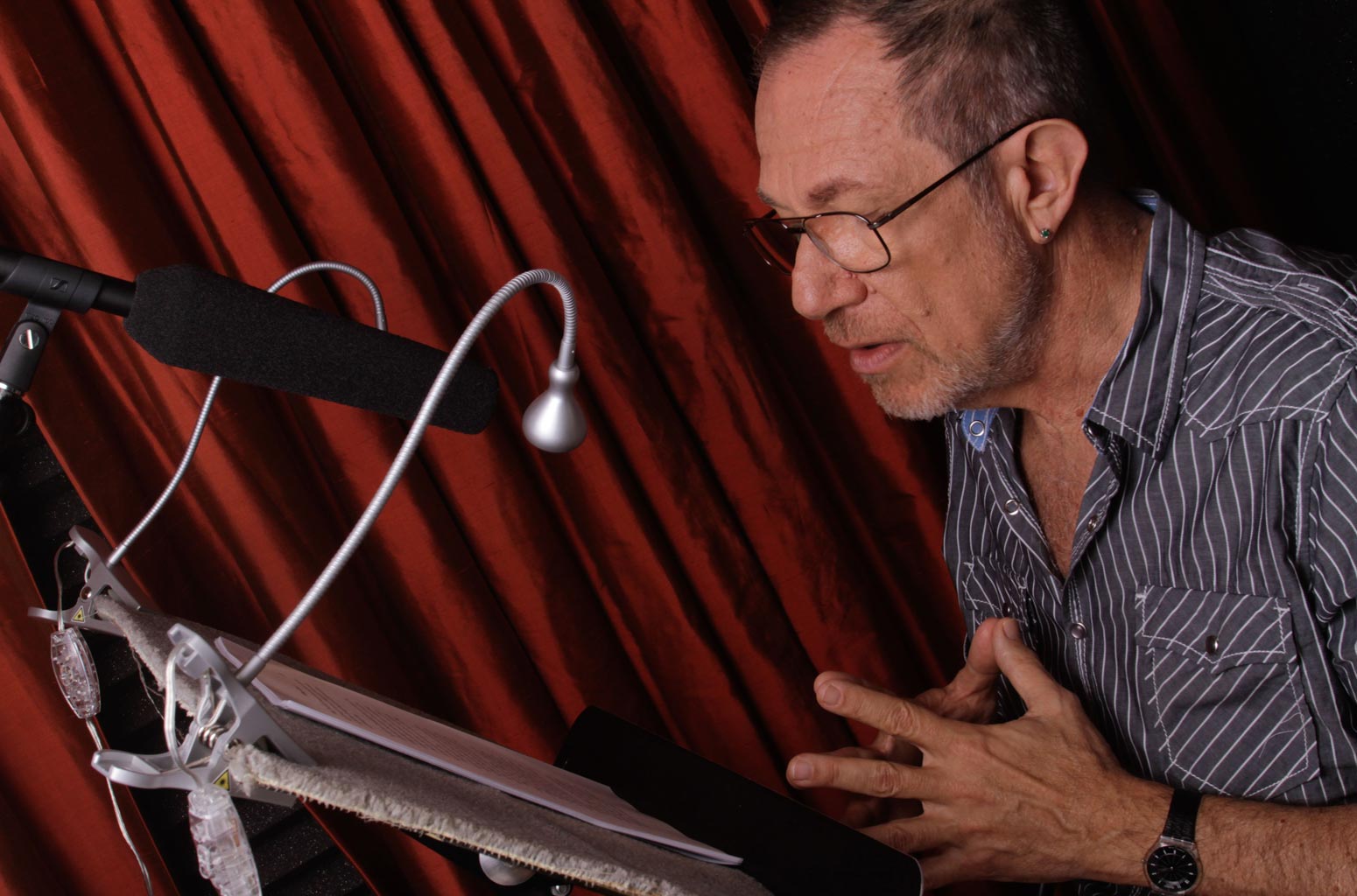 Stefan also gets special recognition as one of the BEST VOICES of Sci-Fi, Fantasy, & Audio Theater for his work in EARTH AFIRE.  When AudioFile asked if audio performers are actors, narrators, or storytellers, Stefan's answer was this: "All three of these things must be happening, but the storytelling comes first.  It's simply a matter of creating a rapport with the story and with the author and, ideally, a rapport with your audience—with your listener.  You have to turn an author's words into something that has lasting performance value.  I treasure that."  And we must also mention that our dear friend and collaborator Kirby Heyborne received a Best Voice nod for his performance as the iconic Ender Wiggin in ENDER'S GAME ALIVE.  Congrats, Kirby!
For the full list of AudioFile's Best Audiobooks of 2013, click here.  Happy listening!