"I want to illuminate the human spirit and I can't break that habit." ~Nicole Mary Kelby
Good habit to have. We hope she never breaks it.
Nicole Mary Kelby is an American short-story and novel writer. Brought up in Florida, Kelby has worked as a reporter, editor, and educator. Initially a playwright, she later turned to novels and short stories. She is the critically acclaimed author of White Truffles in Winter, In the Company of Angels, Whale Season, and the Florida Book Award winner A Travel Guide for Reckless Hearts, among other works.
Watch Gabrielle talk about the evolution of her relationship to the fabulous Nicole:
You may recognize Nicole's name from WHITE TRUFFLES IN WINTER. Gabrielle de Cuir had the pleasure of directing Nicole reading the audiobook for Random House Audio, and this experience turned Gabrielle into a devoted Kelby fan. Since then, Gabrielle has had the honor of narrating two projects which bear Nicole's authorship.
The first is our own production: IN THE COMPANY OF ANGELS. This novel is a Skyboat Media publication with Blackstone Audio, or "Skybook", as we call them around here.
"Kelby's debut novel is a luminous, harrowing tale of wartime horrors and miracles… Saints and Nazis may make strange bedfellows, but Kelby rises to the challenge with considerable command in a haunting debut that erodes the distinctions between waking and dreaming, faith and reason, life and death." —Publishers Weekly (starred review)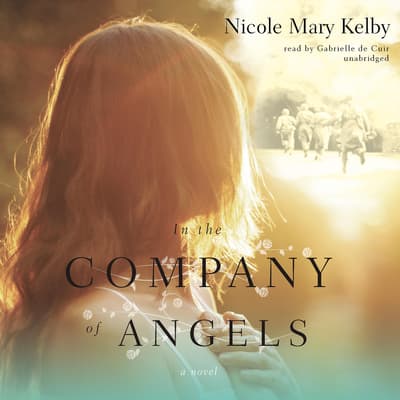 IN THE COMPANY OF ANGELS by Nicole Mary Kelby
Read by Gabrielle de Cuir
Scented by chocolate and haunted by war, this compelling novel of dark miracles and angelic visitations offers up a distinctly imaginative new voice in fiction. It is a lyrical portrait of Marie Claire, a young French Jewess in a Nazi-occupied Belgian town, cared for by her grandmother, who cultivates rare black irises. A shattering of glass, and Marie Claire's village is in rubble. Her grandmother is dead, everyone gone forever. She flees to the root cellar of her grandmother's house and waits . . . what ensues is a gossamer tale of compassion and hope.
We are so proud to have this novel in our imprint.
"To read Kelby's novel is, in its own words, to fall into a dream, a flying dream. And to paraphrase and summarize such fine spun fiction must inevitably be as inadequate as any attempt to retell your most amazing dream the morning after." —The New York Times
Gabrielle was selected to narrate Nicole's exciting novel, THE PINK SUIT. It is based on the true story behind Jacqueline Kennedy Onassis's iconic pink suit. This audiobook is published by Hachette Audio was recorded here at Skyboat. Gabrielle wishes to express special thanks to Bryan Barney at Blackstone for asking her to audition and eternal gratitude to Nicole for entrusting her with this most moving of stories.
"This pink suit was not just a suit: it was Chanel's vision. It was complicated and yet seemingly simple. It was art: beautiful, and overwhelming." –from The Pink Suit by Nicole Mary Kelby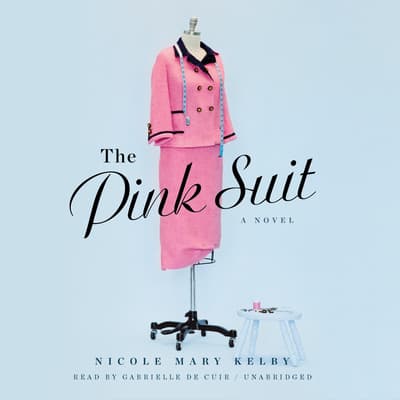 THE PINK SUIT: A NOVEL by Nicole Mary Kelby
Read by Gabrielle de Cuir
On November 22, 1963, the First Lady accompanied her husband to Dallas, Texas, dressed in a pink Chanel-style suit that was his favorite. Much of her wardrobe, including the pink suit, came from the New York boutique Chez Ninon, where a young seamstress, an Irish immigrant named Kate, worked behind the scenes to meticulously craft the memorable outfits.
The Pink Suit is the unforgettable story of an ordinary young woman with extraordinary access to glamour and fashion, living in an America on the brink of transformation.
Historical and heartfelt, both are sure to leave a lasting impression on their lucky readers and listeners! Thank you, Nicole, for allowing us the gift of your amazing works.
Purchase your copies of WHITE TRUFFLES IN WINTER, IN THE COMPANY OF ANGELS, and THE PINK SUIT: A NOVEL today on downpour.com!