SEPTEMBER HUGO UPDATE:
Skyboat (Stefan Rudnicki) co-won the Hugo with the Lightspeed Magazine Team for Best Semi-Prozine 2015. Thomas Olde Heuvelt also won the Hugo! We had a great time at the convention at our Dealer's Booth! Made a lot of new friends and visited with some old ones.
[g-gallery gid="5292″]
AUGUST 2015 PREDICTION BLOG:
As you science fiction and fantasy fans know, Sasquan is the 2015 World Science Fiction Convention, aka "Worldcon." This annual gathering of sci-fi and fantasy fans celebrates the best works in the speculative fiction field. Authors, editors, publishers, artists, and other creators participate in panels, readings, autograph sessions, games…and just about everything else you can imagine happening when you get wildly creative individuals together for the weekend!
Worldcons are also the site of the Hugo Awards, the premier awards in the science fiction field, recognizing the greatest books and stories, related works, film, television, podcasts, and fan works.
This year, we are pleased to celebrate the nomination of "The Day the World Turned Upside Down" by Thomas Olde Heuvelt (translated by Lia Belt) in the Best Novelette category and the nomination of Lightspeed Magazine in the Best Semiprozine category!
"The Day the World Turned Upside Down" by Thomas Olde Heuvelt. Translated by Lia Belt. Published in Lightspeed Magazine's April 2014 issue. Read by Stefan Rudnicki.
"That day, the world turned upside down.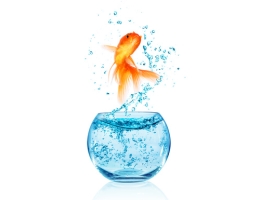 We didn't know why it happened. Some of us wondered whether it was our fault. Whether we had been praying to the wrong gods, or whether we had said the wrong things. But it wasn't like that—the world simply turned upside down…."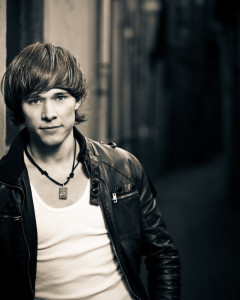 Dutch novelist Thomas Olde Heuvelt is the author of five novels and many short stories (in multiple languages!) of the fantastic. This is his third Hugo nomination. He has been awarded the Paul Harland Prize for best Dutch fantasy multiple times, and was also nominated for a 2014 World Fantasy Award. In 2016, Olde Heuvelt's horror novel HEX, already a bestseller in The Netherlands, will be released with Macmillan/Tor in the US and Canada. (Check out the cover reveal from Tor.) Warner Bros is currently developing a TV series based on the book.
"The Day the World Turned Upside Down" is about that "strongest human emotion" — grief. And author Thomas Olde Heuvelt experienced some himself. "At some point, my head hung down over the back of the couch and I was staring blankly out the window, seeing the world upside down," and the idea for the story was born. For more of Olde Heuvelt's thoughts on grief, gravity and magical realism, check out Lightspeed Magazine's Author Spotlight.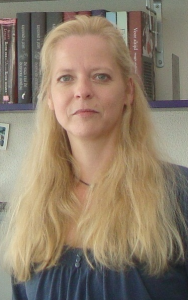 After alighting on an idea and creating a narrative, the next step was translation.
And here is where Lia Belt comes in!
Over a decade ago, Belt began translating fiction for several publishers in the Netherlands, including fantasy from such authors as Robert Jordan, Stan Nicholls, David Hair, and Raymond Feist. Every now and then she also tries her hand at translating fiction into the English language for Dutch authors who want to find a wider audience for their work.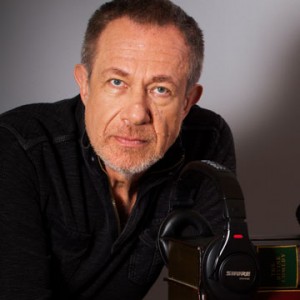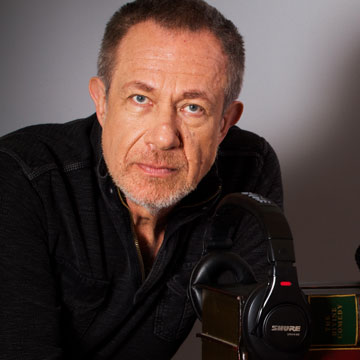 Lightspeed Magazine not only features fantastic science fiction stories, but it also makes a number of them available as free podcasts (read by fantastic actors).
And, it just so happens, Olde Heuvelt's story was read by Skyboat's Stefan Rudnicki for Lightspeed's April 2014 issue. You can still listen here!
Lightspeed Magazine itself is no stranger to the Hugo Awards. In fact, this marks the fifth nomination in a row in the Best Semiprozine category – with a win last year. Stefan Rudnicki was on hand in London to accept on behalf of himself, John Joseph Adams and Rich Horton.
And Lightspeed remains committed to bringing a mix of science fiction and fantasy originals and reprints and featuring a variety of authors every month – with author Q&A's, interviews, artwork, and podcasts to boot.
This past year included the June 2014 Women Destroy Science Fiction! Special Issue: an all-science fiction extravaganza entirely written—and edited!—by women.
And, just like marvelous science fiction, you never know what's going to happen next! Stay tuned…