Parsec Awards?  Check.  Sci-fi Superstars?  Check.  What's up next?  Why, the Nebula Awards of course.
Since 1965, The Nebula Awards have been awarded by the Science Fiction and Fantasy Writers of America and have remained one of the most prestigious sci-fi and fantasy awards for which a writer (or filmmaker) can hope.  Today's writer, Ken Liu, won the Nebula in 2011 for "The Paper Menagerie," published in The Magazine of Fantasy and Science Fiction.  This year, he was a Nebula finalist for a story that first appeared in Lightspeed, THE BOOKMAKING HABITS OF SELECT SPECIES, a story that just so happens to be one of our favorites.  So why not throw another story in while we're at it?  It's Double Feature Saturday!  Hence, also by Liu, THE FIVE ELEMENTS OF THE HEART MIND.  Before we get down to listening, here's a bit about this very talented young author.
Ken Liu is an author and translator of speculative fiction, as well as a lawyer and programmer.  His fiction has appeared in magazines such as The Magazine of Fantasy & Science Fiction, Asimov's, Analog, Clarkesworld, Lightspeed, Nature, Apex, Daily SF, Fireside, TRSF, and Strange Horizons, and has been reprinted in the prestigious Year's Best SF and The Best Science Fiction and Fantasy of the Year anthology series.  He has won the Hugo, Nebula, and World Fantasy awards.  He lives with his family near Boston, Massachusetts.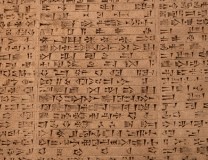 "There is no definitive census of all the intelligent species in the universe.  Not only are there perennial arguments about what qualifies as intelligence, but each moment and everywhere, civilizations rise and fall, much as the stars are born and die.
"Time devours all.
"Yet every species has its unique way of passing on its wisdom through the ages, its way of making thoughts visible, tangible, frozen for a moment like a bulwark against the irresistible tide of time.
"Everyone makes books."
So begins THE BOOKMAKING HABITS OF SELECT SPECIES, a wildly creative story that not only invents several fascinating species, but also the mind-boggling ways in which they pass on their stories to their own kind.  Whether it be through vibrating probosces, steamy stone minds, or complicated maps, the various beings and the intricate details of their literary habits are an absolute delight to discover.  Narrator Stefan Rudnicki does a wonderful job as usual, bringing Liu's imaginative worlds to natural light.  Listen below, then read Lightspeed's Author Spotlight to discover Liu's literary influences.
THE BOOKMAKING HABITS OF SELECT SPECIES AUDIO
Stefan Rudnicki is a Grammy and Audie Award winner who has narrated and/or produced over 3,500 audiobooks.  He has a dozen published books to his name, and has been seen in more than 80 stage productions on both coasts and abroad.  He is the co-founder of Skyboat Media and Podcast Producer for Lightspeed.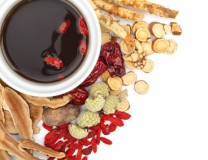 From macrobiotic to Monsanto, it seems our media is overrun with diet claims and food legislation, and THE FIVE ELEMENTS OF THE HEART MIND takes on this topic with creativity and verve.  What begins as a story about a girl stranded alone in a spaceship with only her AI for company ends as a foray into technology, diet, even love.
The story is narrated by Ted and Heather Scott. Listen for yourself below, then check out Lightspeed's Author Spotlight to read how Chinese medicine partly inspired this story.
THE FIVE ELEMENTS OF THE HEART MIND AUDIO