"This debut novel's premise… raises very interesting and meaningful questions about philosophy, humanity, personal choice, and feminism, which could lead to rich discussions. Hand this title to fans of Margaret Atwood's classic, The Handmaid's Tale (1986) and Veronica Roth's Divergent (2011)" —Booklist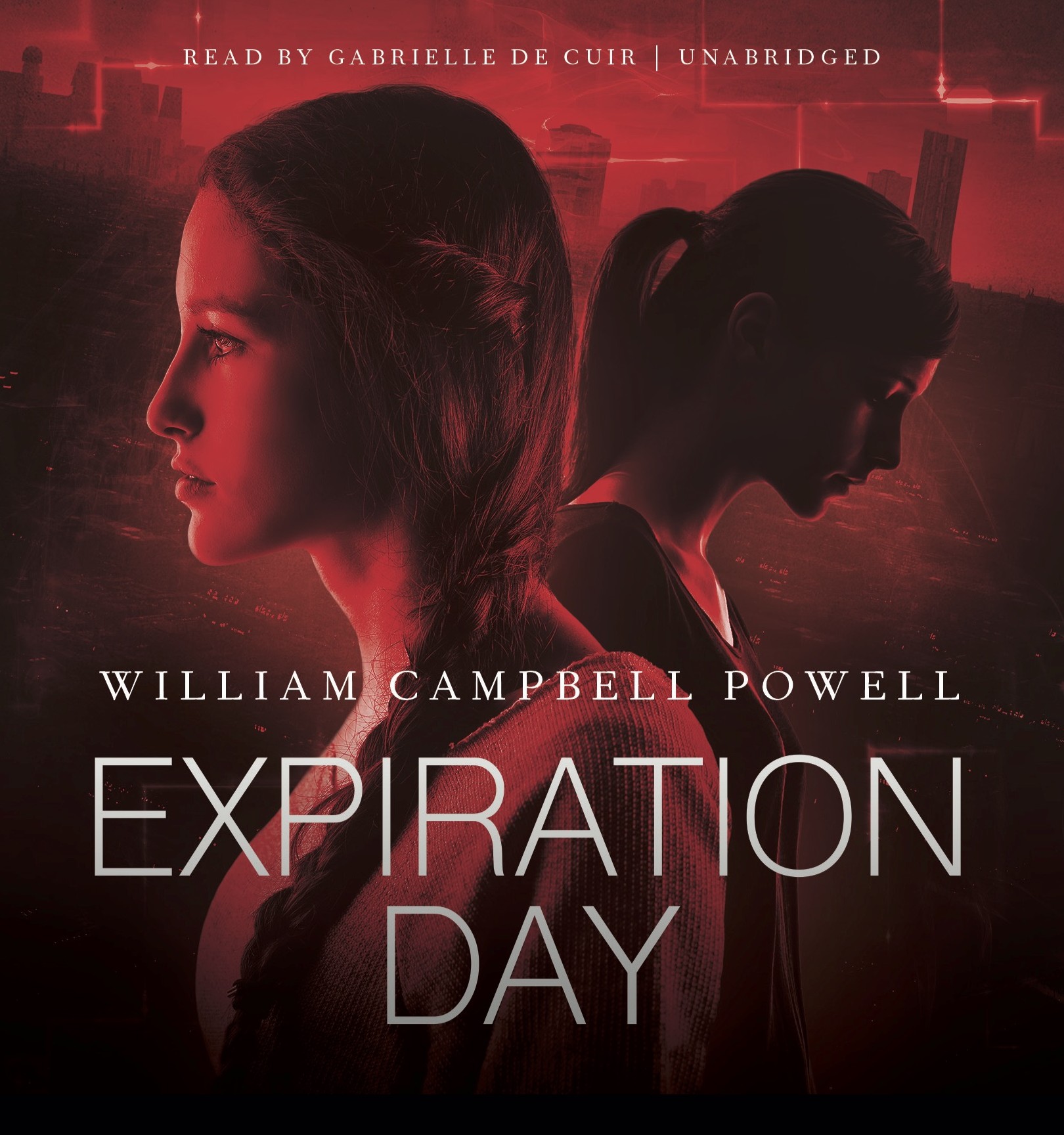 EXPIRATION DAY by William Campbell Powell
Read by Gabrielle de Cuir
"Are you for real?" It should be an easy question. In Tania Deeley's world, it's not a rhetorical one. Nor is it a simple one. Most children in her world are sophisticated androids manufactured by the massive Oxted Corporation. Except for Tania. She's a rare creature… a human child.
Almost all humans are infertile by 2049. Something had to be done to prevent the collapse of human society. So in stepped Oxted with their teknoids, android children who "expire" on their eighteenth birthday.
When Tania comes home from school on holiday, she finds that her best friend Siân seems to have really changed. This is more than just the usual drifting apart. Are her changes from nature or were they upgrades purchased from Oxted? Is her best friend an actual human? Tania now wonders this about everyone in her life. Will she be able to find out the truth before the teknoids' "expiration day"?
"In a marvelously touching performance, narrator Gabrielle de Cuir embodies the fragility, determination, and curiosity of a 14-year-old English schoolgirl … It's a rare event when one hears an audiobook that expands one's mind and breaks one's heart at the same time. De Cuir makes every last word of this first- person story come alive with an adolescent's hopes, doubts, and dreams." –from AudioFile Magazine, Earphones Award Winner
Listen as award-winning narrator Gabrielle de Cuir takes us through Tania's diary, which began as the ramblings of a chatty 11-year-old girl and ends as the observations of a resolute 17-year-old woman. A diary of a person who is not only going through the usual growing pains, but is figuring out what makes someone human and why it matters.
Check out this "Behind the Mic" segment with Gabrielle (courtesy of AudioFile Magazine)
"A remarkable and heart-filled look at what it means to be human. If you're not in tears by the last chapter, you've a hard heart indeed." –Cory Doctorow, New York Times bestselling author of Little Brother and Homeland
Take a few minutes to watch the fascinating interview with Cory Doctorow and the author about the elements of writing this type of YA novel:
"Through the diary of Tania Deeley, Powell has created a terrifyingly plausible future." –from Kirkus Reviews
About the author: William Campbell Powell was born in Sheffield, England, but grew up in and around Birmingham. He entered the computer industry after leaving Clare College, Cambridge. Writing since 2002, William has found he's most at home with Science Fiction, Historical Fiction and Young Adult Fiction. Expiration Day is his first novel.
We are very proud that William Campbell Powell has entrusted us with his beautiful debut novel. Please purchase your copy of EXPIRATION DAY today at www.downpour.com.