"They could hear the thing stomping around in the woods.  Twigs snapped.  Branches cracked.  It made a howling, grunting, gurgling sound that seemed to come from everywhere at once."-from Dead Trees Give No Shelter.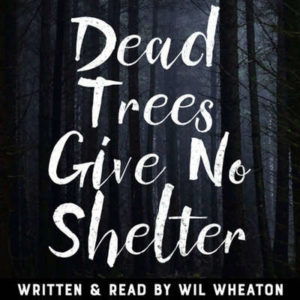 Wil Wheaton and Skyboat Media have teamed up again.  This time it's to bring DEAD TREES GIVE NO SHELTER to the audiobook format. And guess what? The author himself is narrating this chilling tale.
In this novella, Jay Turner returns to his hometown to find out the truth about his brother's murder.  Though the murder occurred when he and his brother were children, he's had a hard time moving forward and has been adrift ever since it happened.
After twenty years, what will the town of Garron, Ohio have to tell him?  What if Kenneth Blake didn't do it?
Listen to a sample here!
If you like what you hear, check out these other collaborations between Wil Wheaton and Skyboat Media:   DANCING BAREFOOT and THE HAPPIEST DAYS OF OUR LIVES. Available on downpour.com.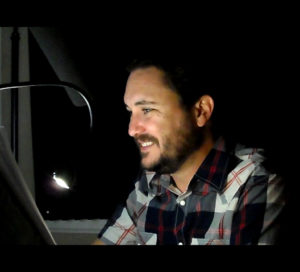 About the author:  Wil Wheaton is an actor, author, blogger, podcaster and a champion of geek culture.  His critically acclaimed role in 1986's Stand by Me brought him to the public's attention.  Since then, he's most famously appeared as Wesley Crusher in Star Trek:  The Next Generation and has more recently appeared as Sheldon Cooper's nemesis, Evil Wil Wheaton, on The Big Bang Theory.  His books have all grown out of his immensely popular and award-winning website:  WIL WHEATON dot NET.  He now splits his time between acting and writing.