"If you cross Christie's And Then There Were None, Grisham's The Firm and Harris' The Silence of the Lambs, you might get something like [this]." –RT Book Review
Skyboat Media and award-winning narrator Stefan Rudnicki are proud to bring Lynne Raimondo's acclaimed Mark Angelotti Series to audio.
"Raimondo offers more than a typical thriller. Though the story itself is tight and fast paced, Raimondo also has the especially convincing Mark railing against a police system divorced from justice and also exploding various stereotypes about persons with disabilities, especially visual impairments. Readers will love Mark's dry, sarcastic wit…Mark is a vivid character, an astute and insightful man." —Library Journal (starred review)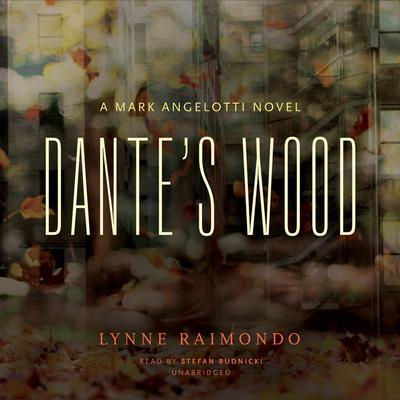 DANTE'S WOOD (The Mark Angelotti Series: Book 1) by Lynne Raimondo
Read by Stefan Rudnicki
Psychiatrist Mark Angelotti thinks he's ready to move forward with his life after being diagnosed with a degenerative eye disease that is leaving him blind. He's asked to examine a mentally handicapped teenager named Charlie Dickerson, whose wealthy mother insists he's being sexually abused at his care center. Mark thinks something else is going on.
The care center's art teacher is murdered and Charlie confesses to the crime. And paternity tests show she was pregnant with Charlie's child. What is going on? Mark Angelotti is trying to find out. He's sure Charlie is innocent.
Listen to an audiobook sample on Skyboat's SoundCloud and purchase your copy today!
After such raves, what did Lynne Raimondo do? She did it again….
"Raimondo's sophomore legal thriller (after Dante's Wood), methodically paced and intricately constructed, is an engrossing read with twists all the way to the end." —Library Journal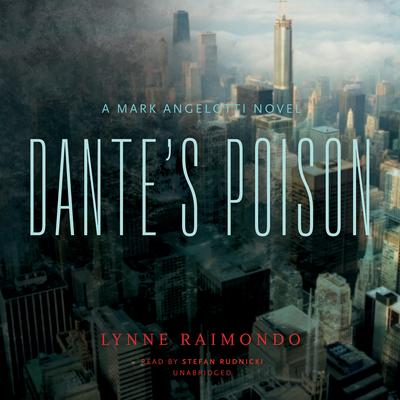 DANTE'S POISON (The Mark Angelotti Series: Book 2) by Lynne Raimondo
Read by Stefan Rudnicki
Near-blind psychiatrist Mark Angelotti has enrolled in a medical study to try a drug that may restore his sight to him. It's the one hope he clings to at the moment. He's trying to move on after his divorce, the death of his older son, and the estrangement he's experiencing with his younger son.
In the midst of all this, his lawyer friend Hallie Sanchez asks him to be an expert witness in a murder case involving her former boss, attorney Jane Barrett. Jane has been accused of murdering Rory Gallagher, an investigate journalist who was also Barett's lover. No wonder Jane looks guilty. After she just finished defending the manufacturer of Lucitrol against product-liability claims, Gallagher dies from a fatal dose of the same drug. Was Jane enough of an expert on the drug to use it as a murder weapon?
Mark Angelotti wants to know the truth. He's convinced the killer is still out there.
Listen to an audiobook sample on Skyboat's SoundCloud and purchase your copy today!
Two acclaimed novels weren't enough. The third time was definitely another charm.
"Nothing about a Raimondo novel is quite as it seems, and Dante's Dilemma will keep you up long past a sensible bedtime." —Durango Herald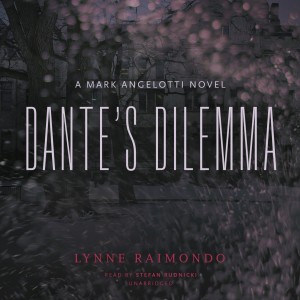 DANTE'S DILEMMA (The Mark Angelotti Series, Book 3) by Lynne Raimondo
Read by Stefan Rudnicki
Abused wife or cold-blooded killer? That's what psychiatrist Mark Angelotti is trying to figure out in DANTE'S DILEMMA. Did Rachel Lazarus murder and mutilate her husband, a University of Chicago professor? Or is someone setting her up?
After discovering some disturbing parallels between Rachel Lazarus's life history and his own, can Mark remain an objective witness for the prosecution? Will he figure out the truth?
Listen to an audiobook sample on Skyboat's SoundCloud and purchase your copy today!
"Absorbing…Raimondo does a good job highlighting some current academic controversies, but the book's main strength is the flawed Angelotti, whose self-deprecating, wry humor in the face of his disability serves to offset some decidedly dark subject matter." —Publishers Weekly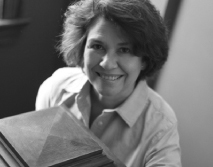 About the author: Before turning to writing, author Lynne Raimondo was a partner at a major Chicago law firm, the general counsel of Arthur Andersen LLP, and the general counsel of the Illinois Department of revenue. As Ellery Queen Mystery Magazine noted about DANTE'S WOOD, "The trial scenes and dialogue with lawyers bristle with realism." Now we know why.
As Suspense Magazine says, "[The] writing is first class and readers will love having to guess the finale right up until the reveal on the very last page." Purchase your copies today, and enjoy an audio-binge!