The week started out with superstar Janis Ian at our Skyboat Studios once again doing some fabulous audiobook recording for Blackstone's ENDER'S WORLD and for LeVar Burton's Reading Rainbow Kidz App.
On Thursday evening, Stefan and Gabrielle joined Janis on the Red Carpet for the Grammy Foundation Annual Play It Forward Concert.
Friday evening we celebrated privately at Skyboat with Janis and Audible's Christina Harcar ringing in the Chinese New Year of the Snake with a fabulous dinner created by Chef Chris Hora. The menu included Forever Noodle Soup, Good Fortune Spring Rolls and Asian Surf and Turf with Hoisin Ribs and Scallops. Yum! Fortune cookies predicted great success to come.
Darn, if those cookies weren't right.

On Sunday afternoon, we arrived at Nokia for the Grammy presentation. Picking out seats was fun .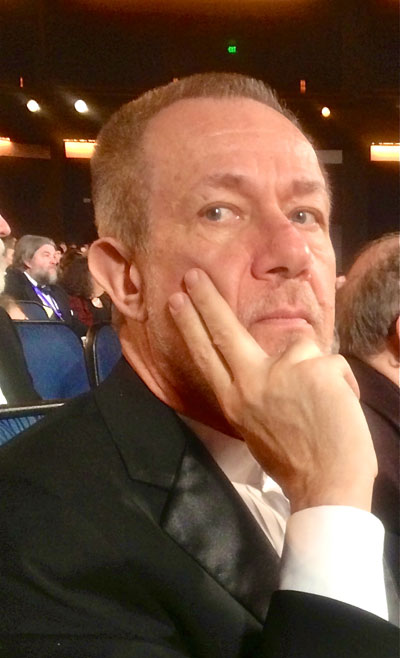 Waiting for results was a bit nerve wracking!
But she won. Hands down. Former Presidents and First ladies notwithstanding. Janis was and is stunning. A sweet success all around.
History: We have a wonderful and enduring relationship with the stunningly innovative and creative folks at Audible.com. We at Skyboat produced their very first audiobook Mr. Spaceman by Robert Olen Butler in 2000, narrated by Arte Johnson and moi. And on Sunday, Audible.com won their first Grammy. Good friends and old friends.
So Sunday night we brought home a brand new baby for Momma Grammy. Momma Grammy was for Best Spoken Word THE CHILDREN'S SHAKESPEARE in 1999.
It's been a while in the making, with other scintillating finalists in between.
But good things are worth waiting for.
Now I sound like a fortune cookie.
Gabrielle