Skyboat Media produced the short film THE DELIVERY which won First Prize in Fantasy at DragonCon 2009. Written and directed by Gabrielle de Cuir and Produced by Stefan Rudnicki, this 30 minute film has proved a delightful introduction to the audio book world. The film was made possible by the generous corporate support of Blackstone Audio, Audible.com and Audio Literature.
The Film:
"Reading is boring; and audiobooks are worse!"
That's what Celia thinks. Celia loves to dance, hates to read. She has a book report due on Monday; if she does not deliver, she doesn't get to be in the Spring Dance Recital. In an effort to secure a pre-written paper, she takes on a delivery to a local audiobook studio.
Simple, no? Not really.
Her delivery catapults her into a journey through a warren of studios which are inhabited by temperamental actors, ghostly apparitions and overtaxed producers. Upon reaching the final studio, her imagination tumbles her headlong into an full blown 1830 enactment of Lewis Carroll's Mad Tea Party.
Through her wondrous adventure, Celia learns that listening to audiobooks will help her "deliver" her assignment, and open up a whole new part of her imagination!
Synopsis:
Celia, who has great passion for ballet but not for reading, has a book report due on Monday; if she does not deliver, she doesn't get to be in the Spring Dance Recital. She takes on a delivery to a local audiobook recording studio to pay for a pre-written paper. An eccentric little rabbit of a man guides her through the studios. Studio One houses the Actor from Hell. He reads a very ???boring??? version of Moby Dick and Celia rests her case that audiobooks, too, are boring, Studio Two reveals an author who begins to enchant her by the simplicity of his reading; so much so, that she begins to see characters appear. She becomes so enthralled that she takes over the engineer's duties. Unfortunately, this gives one of the mischievous characters a chance to steal her delivery package and disappear into Studio Three. Celia pursues her package into Studio Three, Audiobook Heaven: the quintessential British Actor reading Lewis Carroll's Alice. Celia is dismayed to find that her package is actually in the booth with the reader, so she barges in and tumbles headlong into a full blown 1830 enactment of the Mad Tea Party. Celia finds her way back to our world, and finally delivers the package with the condition that she listen to the audiobook herself and that she writes her own paper.
In closing, Celia is fully immersed in the art of listening to a book and her imagination runs wild with delight.
Credits:
A short film:
Written and directed by Gabrielle de Cuir.
Produced by Stefan Rudnicki
Starring:
Harlan Ellison, John Rubinstein, Orson Scott Card, Sir Michael York, Efrem Zimbalist, Jr., Stephanie Zimbalist, Scott Brick and introducing Emily Janice Card (Orson Scott Card's daughter.)
Produced by Stefan Rudnicki and Gabrielle de Cuir
Executive Producers – Josh Stanton & Stefan Rudnicki
Director of Photography – Grisha Alasadi
Editor – Reine-Claire
Production Designer – Alicia Haverland
Coffee House Designer – Cassandra de Cuir
Costume Designer – Ruth Talley
Visual Effects – Matt McCabe
Original Musical Score written and performed by Jeff Lass
Sound Design by Ted Scott
Principal Corporate Sponsor – Blackstone Audio, Inc.
Co-sponsors – Audible.com & American Audio Literature
Special Thanks to: Random House, Books on Tape, and Dan Musselman
"Emperor of the Air" text for Studio Two written by Orson Scott Card
Associate Producer – Judith Smiley
Unit Production Manager – Mehgan Porter
First Assistant Director – Cassandra Campbell
Second Assistant Director – Cassandra Campbell
Second Second Assistant Director – Cassandra Campbell
Continuity – Carrington MacDuffie
Directing Assistant – Carolee Shoemaker
Sound Mixer & Editor – Ted Scott
Boom Operator – Anton Cole
Assistant Sound Editor – Heather Scott
First Camera Assistant – Michael Lockridge
Second Camera Assistant – Nicole Bossier
Gaffer – Hitoshi
Key Grip – Trenton Macrae
Grip – Matt Boyd
Electrician – Ben Demaree
Hair and Makeup – Lise Leininger
Additional Hairstyling – Mickey Juleff
Wardrobe Assistant – Tanisa Fatchett
Property Master – Christopher Reinig
Art Department Production Assistants – Anne Marie Dieters, Scott Peterson
Technical Consultant – Dan Musselman
Colorist & High Definition Onliner – Tracy Smith
The Classroom
Efrem Zimbalist, Jr. – Dr. Engel
Student #1 -Erin Flynn,
Student #2 -Jeff Hernandez,
Student #3 – Mike Musselman
Kirby Heyborne – Kirby
Emily Janice Card – Celia
The Knead-to-Read Coffee House
Scott Brick – Scottie
Stephen Hoye – Steve
Jerry Maybrook – Baker
Yuri Rasovsky – Beatnik
Scrabble Player 1 – Mike Musselman
Scrabble Player 2 – Jessica Musselman
Café Denizen – Anne Marie Dieters
Café Denizen – Scott Peterson
Post-It Man – Lew Hauser
Barnsey – The Teddy Bear
The Studios
Harlan Ellison – Harvey ("Dan")
John Rubinstein – Lance
Stephanie Zimbalist – Director
Sean Runnette – Engineer
Studio Two
Orson Scott Card – Orson Scott Card
Mirron Willis – Engineer
Mark Deakins – The Emperor of the Air
Jennifer Betit Yen – Beauty
Studio Three
Michael York – The Actor
Art Insana – Producer
Dan Musselman – Engineer
The Mad Tea Party
Emily Janice Card – Alice
John Rubinstein – The Mad Hatter
Scott Brick – The March Hare
Stephen Hoye – The Dormouse
Stephanie Zimbalist – The Red Queen
Harlan Ellison – The White Rabbit
Figments of Her Imagination
Carrington MacDuffie – The Woman In White
Paul Boehmer – David Copperfield
Filmed on Location at the Books On Tape Studios and Orcutt Ranch, Woodland Hills, California
Equipment supplied by Indie Rentals and The Equipment Emporium
Additional Thanks to:
Lee Harwell, Richard Wirth, Greg Vannoy, Susana Santana,
University of Southern California, School of Cinema-Television, Lucas Post Production
"Heaven's Hearing Aid"
Music by The Harm
Lyrics by Scott Goldbaum
Performed by THE HARM
THE DELIVERY was produced under the Screen Actors Guild Short Film Agreement
A SKYBOAT ROAD COMPANY
and
GIFT OF GAB
PRODUCTION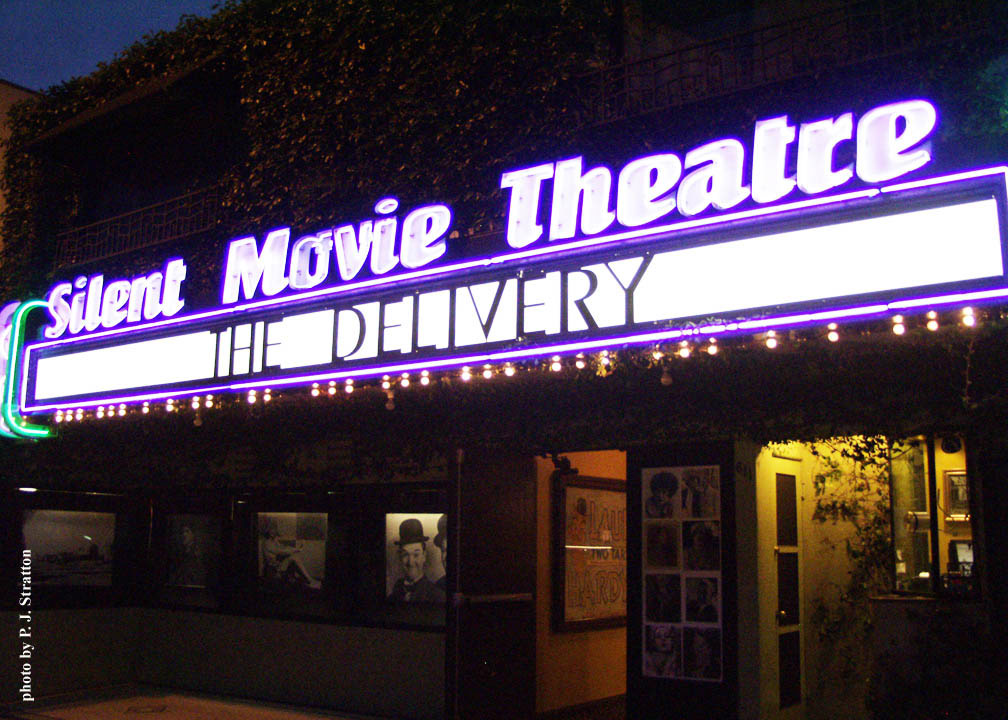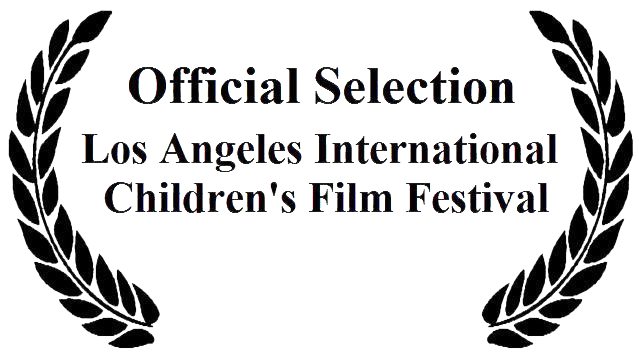 ©MMVIII ALL RIGHTS RESERVED
The DVD of the film is available as an extra interest item onto the Grammy nominated recording of Through The Looking Glass narrated by Harlan Ellison and Alice In Wonderland narrated by Michael York.