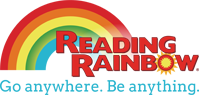 We love Reading Rainbow. Helmed by Mr. LeVar Burton, Reading Rainbow is dedicated to instilling a love of literature in the next generation. Stories can broaden our perspective; cultivate compassion for the people and natural world around us; and spark our imagination and creative problem solving. Stories can help children, in the oh-so-fitting words of Reading Rainbow, "Go Anywhere. Be Anything."
Reading Rainbow is all about sharing books – terrific, magical, educational, inspiring books. Skyboat is all about reading books – terrific, magical, educational, inspiring books. (Can you see where this is going?) We are incredibly proud to lend our support to Reading Rainbow's mission. This is not about perks and big name recognition. This is about sharing our love of storytelling and bringing that love of the story to younger generations.
So how do we do accomplish this? By going high tech, of course!
The Reading Rainbow App contains a stunning library of hundreds of quality children's books, videos and educational games. In addition to letting children read on their own, a number of books have a "Read To Me" option in which "books come alive with audio storytelling by professional actors" — that's where we come in!
Since 2011, Skyboat has narrated and directed hundreds (over 400, and counting!) of children's books available on the app. We have brought in amazingly talented narrators to create an immersive experience for young listeners.
Thanks to Reading Rainbow's amazing partnerships, we have been able to work on a range of terrific series from incredible publishers – a sampling below:
ABRAMS – the first company in the U.S. to specialize in publishing art and illustrated books, ABRAMS remains dedicated "to a single objective—the practice of exceptional bookmaking." Titles under its imprints include HUSH, LITTLE DRAGON and BALLOTS FOR BELVA: THE TRUE STORY OF A WOMAN'S RACE FOR THE PRESIDENCY.
Bella and Harry, LLC – In "The Adventures of Bella and Harry," author Lisa Manzione and illustrator Kristine Lucco introduce children to different customs and cultures throughout the world – by following 2 curious Chihuahuas!
Skyboat's Gabrielle de Cuir has had the pleasure of voicing the series and has grown quite attached to her funny, furry travel companions.

Britannica Digital Learning (Encyclopedia Britannica) – Britannica Digital Learning brings the reliable factual knowledge of Encyclopedia Britannica into the 21st century and into the lives of children, helping to "Ignite curiosity. Celebrate independent discovery." Titles cover everything from exploring the natural world in the "Let's Find Out! Earth Science Series" (with titles including WHAT IS A LANDFORM?) and the "Let's Find Out! Physical Science Series" (containing titles such as WHAT IS GRAVITY?) to physical activities (SKATEBOARDING, ROCK CLIMBING among others) and U.S. landmarks (witMOUNT RUSHMORE and THE STATUE OF LIBERTY and more).
Charlesbridge – Cha

rlesbridge aims to create "lifelong readers and lifelong learners." Books encourage reading and discovery beyond the classroom; titles range from nature tales such as BEHOLD THE BEAUTIFUL DUNG BEETLE to math adventures with Sir Cumference.
Holiday House – The first American publishing house founded with the purpose of publishing nothing but children's books, Holiday House "embraces only such books as are worthy of inclusion in a child's permanent library." Titles include THE FRAZZLE FAMILY FINDS A WAY and THE GOLDEN SANDAL: A Middle Eastern Cinderella Story.
Kane Press – "Connecting fiction stories with authentic content and relating that content to a child's everyday experiences are the focus of all Kane Press books." Books feature characters modeling positive traits, like honesty, responsibility and perseverance, in series such as Animal Antics A to Z (ALEXANDER ANTEATER'S AMAZING ACT to ZACHARY ZEBRA'S ZIPPITY ZOOMING).
Kids Can Press – Kids Can Press is the largest Canadian-owned children's publisher in the world. While the publishing marketplaces and formats have evolved, Kids Can Press remains committed to publishing "high-quality, socially responsible children's books." Titles include THE MOST MAGNIFICENT THING and TEN BIRDS.
Lee & Low Books – the largest multicultural children's book publisher in the U.S. features contemporary tales of inspiring, and too often overlooked, men and women who reflect today's diverse world, in such books as LITTLE MELBA AND HER BIG TROMBONE , a tribute a great unsung hero of jazz Melba Dore

tta Liston, and SILENT STAR: THE STORY OF DEAF MAJOR LEAGUER WILLIAM HOY.
Little Pickle Press – Little Pickle not only publishes works which help engage parents and their children in meaningful conversations but it also does so in an environmentally-friendly manner, using recycled paper, soy inks, and green packaging. Titles include WHAT DOES IT MEAN TO BE GLOBAL? and WHAT DOES IT MEAN TO BE GREEN?
National Geographic Kids – "National Geographic's magazine for the younger set" is composed of leveled readers, atlases, and reference books on topics lik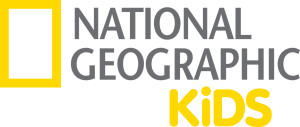 e dinosaurs and space, with the same renowned photography and presentation. Offerings include animal profiles (from BUTTERFLIES to SNOW LEOPARDS), LOOK & LEARN series, and GEORGE WASHINGTON'S RULES TO LIVE BY: A GOOD MANNERS GUIDE FROM THE FATHER OF OUR COUNTRY.
Peachtree Publishers – Peachtree's mission is "to create books that captivate and educate young and old readers alike, with well-crafted words and pictures" as their informative and beautiful titles, such as ABOUT BIRDS  and ABOUT MARSUPIALS, can attest.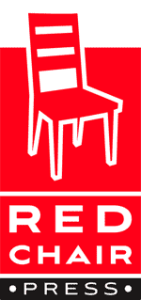 Red Chair Press – Established to provide books that "support a child's character development, social-emotional development, and academic development," Red Chair Press publishes series such as Funny Bone Readers (humor with a message), Start Smart Health (aimed at creating wellness through encouraging healthy diet and exercise patterns), Start Smart Money (introducing children to financial literacy), and Tales of Honor (folktales from around the world).
Shine Bright Kid Company – Created by Christy Ziglar, the Shine Bright Kid Company mission is "to equip future generations to build a brighter world." Stories help children build decision-making and problem-solving skills. Titles include CAN'T-WAIT WILLOW! and MUST-HAVE MARVIN!
Sleeping Bear Press – Sleeping Bear delivers "distinctive children's books with rich content." You simply can't go wrong with titles like MEMOIRS OF A HAMSTER and HE'S BEEN A MONSTER ALL DAY!
Those are the books. Now just who are the narrators?
SkyCast:
Vikas Adam          Paul Boehmer          LeVar Burton
Cassandra Campbell          Gabrielle de Cuir          Samantha Eggar
Justine Eyre          Kimberly Farr          Susan Hanfield
Roxanne Hernandez          Kirby Heyborne          Richard Gilliland
Jamye Grant          Stephen Hoye          Alex Hyde-White
Janis Ian          Arte Johnson          Rosalyn Landor
Sunil Malhotra          Jim Meskimen          Arthur Morey
P.J. Ochlan          Lisa Renee Pitts          Emily Rankin
John Rubinstein       Stefan Rudnicki        Christian Rummel
Nicholas Guy Smith      Mirron Willis       Alfre Woodard
Jennifer Betit Yen         Judy Young
In fact, when Mr. LeVar Burton was ready to record his first (gorgeous!) published children's book, THE RHINO WHO SWALLOWED A STORM, guess who had the pleasure of directing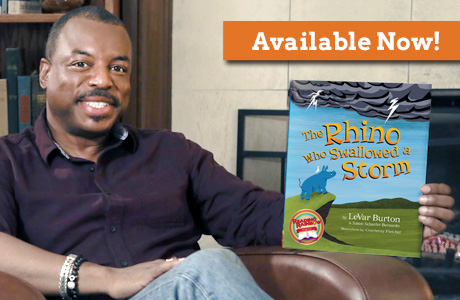 him? Skyboat's own velvet gloved director Gabrielle de Cuir.
Ranging from imaginative adventure tales and inspiring historical commentaries to informative profiles of plant and animal life and thoughtful stories of friendship and love, each Reading Rainbow book shares a passion for storytelling.
The author's words and illustrator's pictures combine with the narrator's performance to create a truly magical experience – one we hope you enjoy with your little loved ones.