Skyboat Media's own Stefan Rudnicki returns as everyone's favorite gun-for-hire in QUARRY'S CLIMAX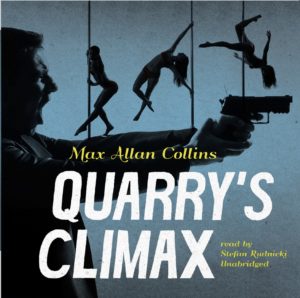 It's 1975. The Vietnam War is over.  Disco is king.  It's time to party.
And then, there's Climax Magazine, considered raunchy by anyone's standards.  It's owned by Max Climer.  Someone wants to put him not only out of business, but out of living altogether.
Enter Quarry.
Quarry's hired by The Broker, not to kill Climer, but to kill those who want to kill Climer.
The problem isn't finding who wants Climer gone, but narrowing down the list.  
Can Quarry stop the potential assassin(s) in time?
Author Max Allan Collins takes you into the world of pornography in its heyday, in all its sleazy glory.
Purchase your copy of QUARRY'S CLIMAX today!
If you enjoy what you hear, look for these other Quarry titles, available from Downpour.com.
Skyboat Media is very proud to have Max Allan Collins as part of its group of talented authors.  In 2017, he was awarded with the Grand Master Award from The Mystery Writers of America.
Check out this video of the awards speech.
Congratulations Max!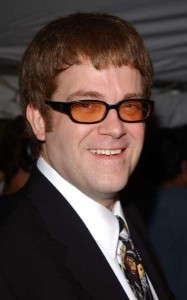 About the author:  Max Allan Collins is the author of THE ROAD TO PERDITION, the graphic novel that inspired the Academy Award-winning movie starring Tom Hanks.  He's one of the most prolific and popular authors working today.  His credits include, novels, songwriting, short fiction, and non-fiction.  He currently lives in Muscatine, Iowa.