Award-winn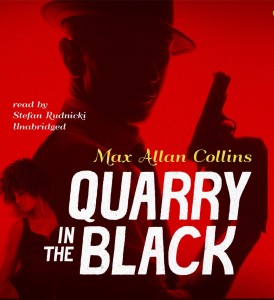 ing audiobook narrator Stefan Rudnicki returns as Quarry, a former Vietnam vet turned contract killer, whose latest assignment is to kill Reverend Raymond Wesley Lloyd.  It's 1972 and Lloyd is a passionate civil rights leader who's campaigning for the underdog candidate in a controversial presidential election.  Quarry finds out that a Missouri-based hate group is after Lloyd too.
Who is Quarry actually working for?
Is there a line even a hitman won't cross? This is a thriller you won't want to miss (plus it's a series!) Binge-time.
Purchase your copy of QUARRY IN THE BLACK today and find out!
Hooked on Quarry? We can help with that.  Check out QUARRY'S CHOICE, THE FIRST QUARRY, QUARRY IN THE MIDDLE, and THE LAST QUARRY.  Available on downpour.com.
If you want even more Quarry, he now has his own hit television show on Cinemax. Pretty good for a hitman.
Congratulations to Quarry's creator, Max Allan Collins!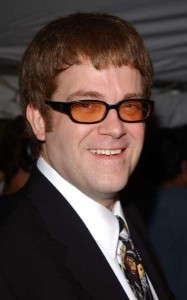 Max Allan Collins has been selected as a 2017 Grand Master by the Mystery Writers of America. MWA's Grand Master Awards represents the pinnacle of achievement in mystery writing and was established to acknowledge important contributions to this genre, as well as for a body of work that is both significant and of consistent high quality.
"To be in the company of Agatha Christie, Rex Stout, and Mickey Spillane is both thrilling and humbling.  This is an honor second to none in the art of mystery and suspense fiction."-Max Allan Collins
(Courtesy of the author's website)