Unabridged
Release Date: January 24, 2017
Directed by Cassandra de Cuir /Published by Skyboat Media and Blackstone Audio
"[The Man in the Maze] is courageous, exploring new territory, with one foot in the New Wave camp, [but] it is still mindful of its roots.  From the past of SF we get the strains of Space Opera, replete with incomprehensible aliens and mysterious artifacts."
Would you be willing to help those who cast you aside if it meant saving all of humanity?
That's the question in THE MAN IN THE MAZE by Robert Silverberg.
After making initial contact with an intelligent alien life form, diplomat Richard Muller finds himself "cursed."  The aliens modified his brain so that his subconscious thoughts, both good and bad, radiate from him.  No one can stand to be around him.  Embittered, Muller exiles himself to a dead planet and lives alone for decades in a city of abandoned mazes.
Now, the very people who ostracized him need his help.  An even more dangerous alien species has been discovered and they're bent on destroying all humans.  Only Richard Muller and his "power" may be able to save them.  Will he help?
Listen to award-winning narrator Stefan Rudnicki takes us into the maze and into Muller's world.
Purchase your copy of THE MAN IN THE MAZE today.
If you'd like to experience more Robert Silverberg on audio, check out NIGHTWINGS, STAR OF GYPSIES, and THORNS. Available from Skyboat Media and downpour.com.
About the author: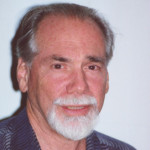 Robert Silverberg is one of only 29 writers to have been presented with the Damon Knight Memorial Grand Master Award from the Science Fiction and Fantasy Writers of America.  He's also the recipient of five Nebula Awards and five Hugo Awards.  Among his works are the contemporary classics, Dying Inside, Downward to the Earth, and Lord Valentine's Castle.